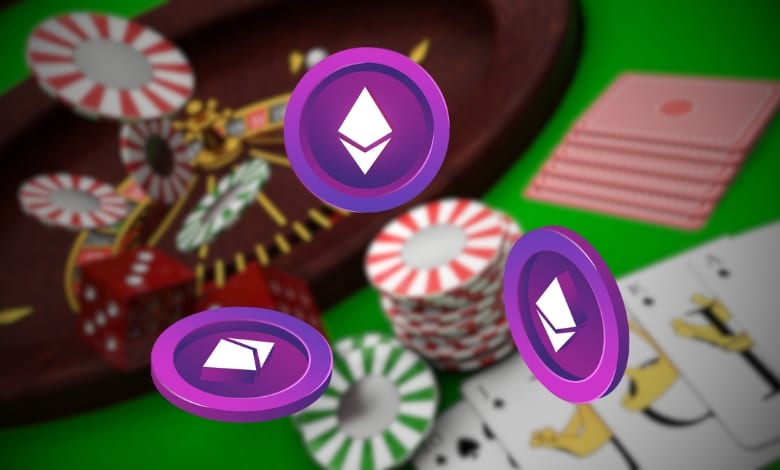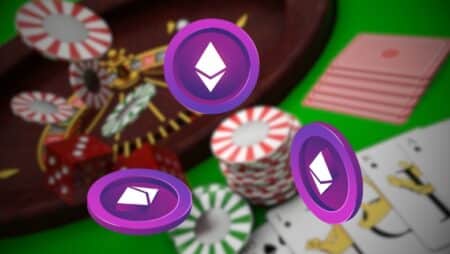 ETH gambling sites are becoming popular, especially with the features they offer specifically on each website. However, gamblers need to know the dos and don'ts while using an ethereum website. People must know important factors like the risks involved in ethereum gambling, how to choose a reputable Ethereum casino among all the available ones, and how to handle the deposit and management of the ethereum account, wallet usage, etc. In this article, a brief explanation of all the dos and don'ts of an ethereum gambling site is discussed.
Risks Involved in Ethereum Gambling
People involved in gambling on ethereum must know that several risks are involved. Like other cryptocurrencies, the price of Ethereum is notorious for being unstable. Due to market fluctuations brought on by the volatility of the price of Ethereum and other virtual currencies, the value of your profits or losses in a traditional currency (such as the US dollar) may see significant adjustments over a short period of time. Cryptocurrencies are vulnerable to hacking attempts and security breaches since they are online-stored digital assets. When maintaining your Ethereum wallet, security should be taken very carefully. When it's feasible, use strong passwords and activate two-factor authentication (2FA). When appropriate, try changing part or all win back to fiat currency to reduce the impact of volatility on your gaming money. When playing at an Ethereum casino, ensure you're constantly accessing trustworthy websites since phishing schemes might result in money loss.  
Choosing a Reputable Ethereum Casino
A trustworthy ETH gambling site ought to be regulated and governed by reputable organizations such as the Gibraltar Gambling Commissioner, the Malta Gaming Authority (MGA), and Curacao eGaming, to name a few well-known licensing agencies. A casino with a license from one of these bodies is guaranteed to operate under tight regulations that safeguard players and can be considered one of the best ethereum gambling sites. While unfavorable reviews may point to possible problems with a certain casino, not all complaints are sincere; some may originate from irate players who lost money due to bad choices rather than from any faults with the platform itself. As a result, player evaluations are a crucial tool for selecting an Ethereum casino since they shed light on other users' experiences with certain software.
Setting Limits
Set aside a certain number of hours or minutes each day, each week, and each month for gambling. Choose how much Ethereum (ETH) you are willing to lose in a given day, week, or month. In order to create a responsible gambling limit, the user must determine how much time and money they can afford to spend on gambling without having a detrimental influence on other areas of their lives. The users can reevaluate their objectives and see whether they are consistent with their present spending patterns by taking pauses from gaming. Staying in control is a key component of responsible gambling; if your plan isn't working, don't hesitate to adjust it. By establishing limitations on their Ethereum gambling and adhering to these recommended practices, users will be able to properly and securely enjoy the vibrant world of cryptocurrency gaming. Additionally, prudent Ethereum management will guarantee that players' cash is safe while they play at online casinos and earn big.
Managing Account
Separating the Ethereum money from the main wallet used for purchases or investments is essential in handling cryptocurrency. In this way, they can monitor their gaming expenditures and avoid unintentional overspending. The Trezor and Ledger Nano S are two well-known hardware wallet companies recognized for their strong security features and frequently used as cold storage choices. The use of offline alternatives on ethereum gambling sites, like hardware wallets or paper wallets, might add an extra degree of security by preventing your private keys from being stored on internet-connected devices that might be compromised. Prudent Ethereum money management is a crucial component of ethical gambling.
Ask Out for Help
Online resources abound with knowledge about responsible gambling and how to stop problematic gambling habits. Some trustworthy websites include forums, self-help tools, and other resources particularly created for people struggling with gambling addiction concerns. In order to stop engaging in problem gambling behaviors, having a strong support system may be quite helpful. As you work to adopt a better gambling lifestyle, reach out to friends, family, and Gamblers Anonymous organizations for assistance.
Conclusion
Utilizing these recommended practices will help them stay in control of their behavior and prevent addiction during their Ethereum gambling experience. Always remember to put good gambling practices first when exploring the fascinating world of ethereum gambling sites.