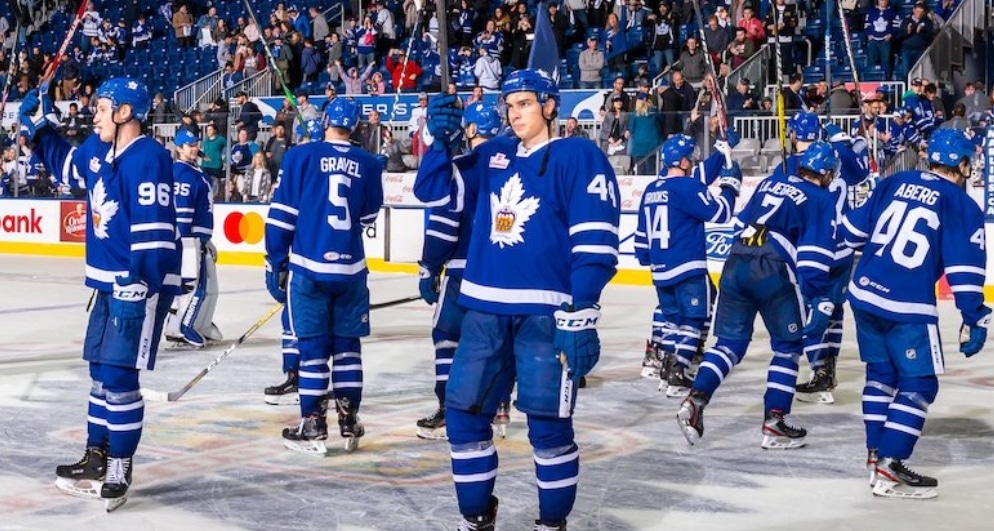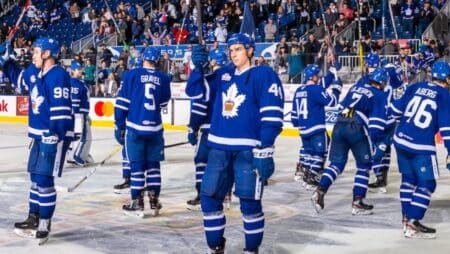 There were a lot of expectations from the Toronto Marlies, having positioned themselves in the top slot of the North Division. However, it turned out to be a letdown of sorts as they had to walk away from the division final, having lost the game to the Rochester Americans in three straight games. For this, heads had to roll, and it was the coach, Greg Moore, and his boys who landed up paying the price. 
They were held responsible for the entire fiasco as a part of their responsibility lay in identifying the real prospects amongst the team players and accordingly grooming them in the best way possible. Along with the goalkeeper, Joseph Woll, some others had contributed in salvaging some of the lost respect and are the probability for lifting the game once again.
For a start, one of the sure-shot players is Pontus Holmberg. It was his game played throughout the season that did the talking for him. He was indeed impressive at the NHL, as well as the AHL level. As per an online gaming news, His expertise was playing in the fourth line, of which he made full use. All of 24, and being from Vasteras, Sweden, he managed to pitch in his everything, having scored ten goals to his credit, along with twelve assists, through thirty-eight season games. With him, there was a deal for two years amounting to US$827,500. 
Then there is Bobby McMann, a twenty-six-year-old from Wainwright, Alta. He plays in the forward position and has been witnessed scoring twenty-one goals through thirty ice hockey games at the AHL level. He had signed a deal amounting to US$762,500 at the beginner's level. Interested to know more about it, then check the list of ice hockey betting sites.
Then there is Alex Steeves, who is also a forward player. He managed a scoring of a total of nineteen goals over the season. He is a relative newcomer and had inked a deal for US$834,167. Having just reached the age of twenty-three, he still has a lot of wind in his sales. 
Not to be missed out is the twenty-one-year-old Roni Hirvonen, who plays forward and knows the ropes. He has held the position of the captain of Finland's junior team. According to Moore, the young man has a lot of potentials, which requires him to be carefully nurtured for him to give his best shot. He managed to strike a deal for the amount of US$856,667. 
Last but not least is Topi Niemela, who is known to play in the defense position. He is only of the age of twenty-one and has a lot of play in him. In the past, he has been active in Finland's junior and senior teams and has an impressive track record. He was responsible for scoring three goals, along with six assists. He came for US$856,667.