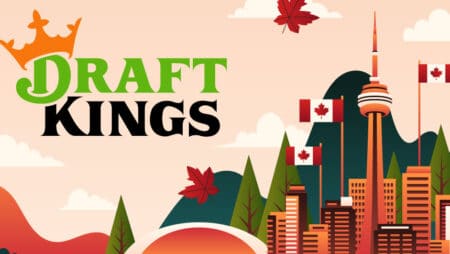 The AGCO (Alcohol and Gaming Commission of Ontario) recently released an official approval for DraftKings to operate in Ontario. With this, DraftKings can bring its sports betting and iGaming services to the region.
DraftKings became the 37th approved sports betting operator to run in Ontario. While the province legalized mobile sports betting in April, DraftKings did not make a move till now. Many experts believed that the sports betting operator wanted to ensure the gray market operators would not erode the market share. However, these rumors were dispelled by Jason Robins, the CEO of DraftKings.
The CEO added that gray market operators have been present in the province for years. Thus, delaying DraftKings' entry would not impact the market share. 
Despite the stature DraftKings holds, many were surprised that it received a two-year operating license. Only ten casinos before DraftKings achieved this feat in Ontario, and the rest only got a one-year authority to offer their services after market entry.
The year has been amazing for the casino operator, even besides the Ontario license. Despite the financial sector being in turmoil, DraftKings noted a 34% increase in its Q1 earnings, and the company's revenue increased from 312 million dollars to 414 million dollars.
As expected, the performance delighted the stakeholders and the company alike. However, its stock still traded 27% down in the previous week. Nonetheless, its strong monetary standing will only surge after its services start in the province.
Being the biggest market in Canada makes Ontario a viable entry point for any casino operator. Thus, it is safe to assume that DraftKings will experience an unprecedented revenue boost in Q3 and Q4 2022.