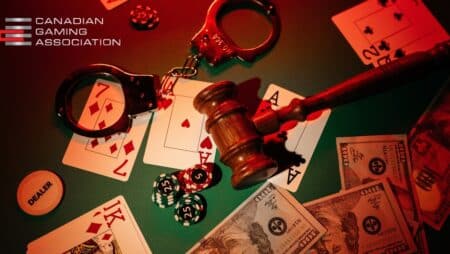 The Canadian Gaming Association has blown the bugle, alerting the nation of an exponential increase in unlawful gambling sites. Patrick Daigle, the President and CEO of Atlantic Lottery, agreed with this observation and commented that the issue was becoming more than the authoritative bodies could handle appropriately. 
Atlantic Lottery is publicly owned by four of the Atlantic Canada regions and gives back 100% of all profits earned to the associated governments.
Daigle added that though they felt encouraged by the increase in their lottery operations, they are still extremely uncomfortable with the issue of the unlawful online gaming space spreading rapidly. In his opinion, gamers remain confused between what's right and what's wrong with gambling. He claims that Atlantic Lottery is the only registered supplier of online gambling and sports wagering products in Atlantic Canada.
Paul Burns, president and chief executive officer of the Canadian Gaming Association, believes that emulating the certified Ontario model is the way forward. Consequently, from his perspective, it is demonstrated that comparable regulated wagering markets can be established to protect players' interests. The solution must be developed specifically for each region per their unique demands.
Currently, Ontario is one of the big players in the bigger and more regulated online gaming spaces in North America. As per the report, in terms of the second quarter market results, Ontario witnessed $14.2 billion in total betting. This means an increase since the first quarter brought in $14 billion. The province made $540 million in total gaming revenue in the second quarter, as compared to the first quarter, which brought in $545 million. This was through 47 regulated operators in Ontario, with a collective 71 gaming sites.
In terms of the latest 2022–23 annual report, Atlantic Lottery witnessed a rise in profit, reaching $54.1 million more than in 2022. From the online Canadian gambling news, this was due to the correct functioning of various verticals and the introduction of Nova Scotia's online casino. Atlantic Lottery gave back $160.4 million to Nova Scotia, $153.9 million to New Brunswick, and $148 million to Newfoundland and Labrador. Additionally, Atlantic Lottery awarded $29.3 million to Prince Edward Island, which generated a total gross operating revenue of $843.9 million. All of the money collected was used to fund important services and initiatives.
Following online gaming regulation in Ontario, a considerable proportion of illicit market participants elected to enter the industry. Burns believes this occurred due to the widespread acceptance of the model. His observation is that no initiative has been taken to implement the Ontario method at this time.