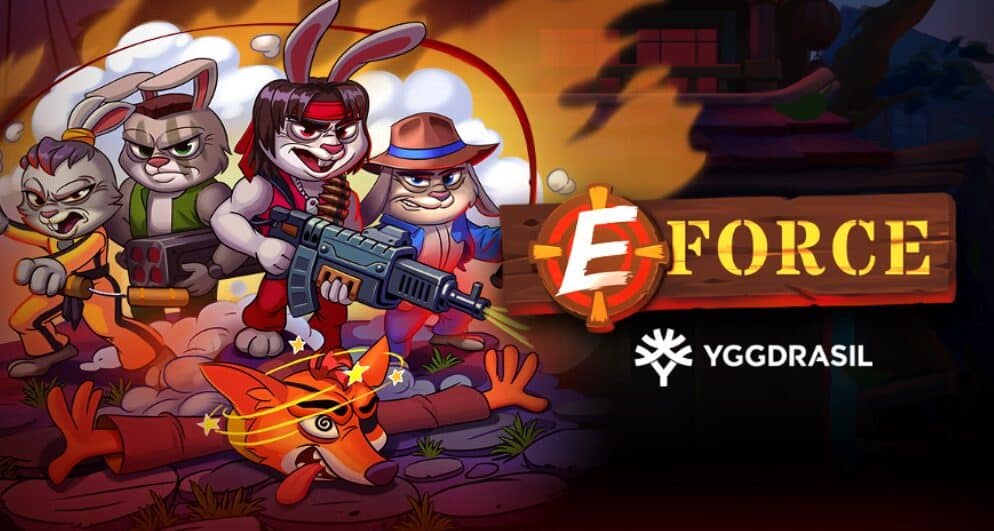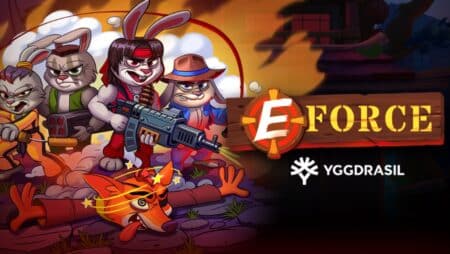 Yggdrasil, a well-known publisher of iGaming content, has announced the release of E-Force. The 3×5 slot title comes packed with a bunch of rabbits who are determined to save their village from the evil force. Symbols in E-Force include rabbits and colored eggs.
The maximum someone can win is up to 10,000x, along with some side wins available throughout the gameplay.
According to online gaming news, E-Force is said to be inspired by different action movies and is based in Easterville. The basic rule is that if a matching combination lands on a single column, the winning combination is multiplied by a maximum of 3x with the additional icons. This significantly boosts a player's chances of winning.
Free Spins and Wild Symbols appear in the game, and for something good. Also, the Bonus Round can be triggered by landing at least three Free Spins symbols or Wild Symbols. Free Spins can boost the multiplier by 1x; however, players have to land a new Wild Spin or Free Spin symbol.
It goes on to reward an additional free spin as well. In a scenario where players cannot wait for the combinations to land or simply want to skip that exciting portion of E-Force, they can choose to access two buy features and jump to Free Spins mode.
Stuart McCarthy, the Head of Product & Programs at Yggdrasil, has called E-Force a seasonal slot, saying that it comes with a twist that makes it different from the usual fun-filled theme. Stuart added that E-Force has taken a darker turn where rabbits must defend their village.
Stuart believes that E-Force is a strong addition to the iGaming portfolio of Yggdrasil.
Assuming the slot title does well, Yggdrasil will surely be motivated to create such seasonal content with a mysterious twist for its players. The upcoming games of Yggdrasil are Gold Fever and Giganimals GigaBlox.
Yggdrasil offers games in different categories like table games, video slots, and jackpots. Other iGaming titles of Yggdrasil that players can try are Devour the Weak, Shadow Raiders, and Hyper Respins. Apart from that, there are other online casino games that players can play and try their luck.
The mission of the iGaming content publisher is to entertain players across the globe. This is evident from the fact that their passion for gaming has been limitless on the official website. It offers premium partnership programs to operators and extends the network through franchising.
The team behind Yggdrasil constantly reinvents the iGaming platform to disrupt the industry. Yggdrasil calls this Beyond Aggregation, a next-generation revenue engine for partners who operate in the local market. Operators who partner with Yggdrasil can rapidly scale to increase revenue generation through content delivery and rapid distribution.
Yggdrasil-backed Game Engagement Mechanics are pretty popular in the industry. They offer excitement and entertainment at every step. First rolled out in 2020, the GEM is now licensed as a part of the YG Masters Program.