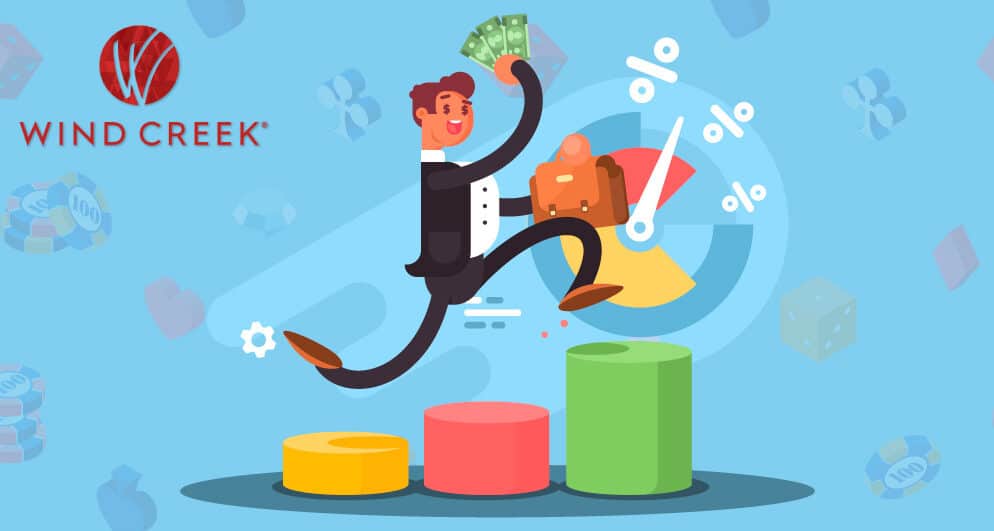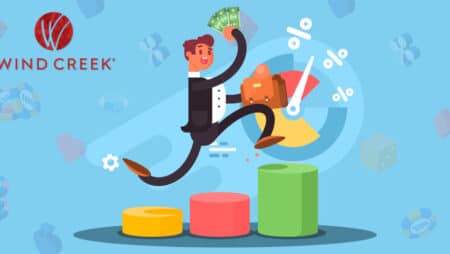 Wind Creek Bethlehem had around a 55 percent rise in gaming income compared to November 2020, but it still trails other Pennsylvania casinos in sports wagering.
The Pennsylvania Gaming Control Board revealed figures last week showing that the south Bethlehem casino made more than $42.6 M in revenue, up from $27.6 M in November 2020, around five months after Wind Creek reopened after the pandemic shutdown.
The November 2021 amount is higher than the previous two pre-pandemic months when Wind Creek's monthly revenue was roughly $40 M.
Wind Creek's plans for Sands Bethlehem 
In November, Wind Creek ranked at fifth position out of Pennsylvania's 15 in-person casinos. The casino took first place in table game revenue with $19 M and second place in slot machine revenue with $22.6 M.
Wind Creek came in last in internet gambling and sports betting. It earned $228,000 in sports wagering revenue and $815,000 in internet gambling income. The sports wagering income is nearly four times higher than the previous November's revenue of $62,065 for Wind Creek. In November 2020, Wind Creek launched its sportsbook.
Wind Creek gained state approval to conduct sports wagering in June 2020, around the time it reopened, albeit only at half capacity owing to the pandemic. Last year, the casino was also closed for three weeks around Christmas and New Year's due to increased cases.
According to Kathy McCracken, Wind Creek's General Manager and Executive VP, the shutdowns reduced capacity and revenue volumes.
McCracken said that although they saw encouraging trends in business volumes, the casino operates at lower-than-normal capacities due to staffing concerns.
McCracken emailed graphics showing that they effectively reinvested 91 percent back into customers for every dollar wagered. She also stated that casino executives believe state reports demonstrate that Wind Creek Bethlehem is Pennsylvania's most rewarding destination to play.
Wind Creek's sports wagering numbers were flat for no apparent reason. Questions about sports wagering were directed to Betfred Sports, the casino's third-party operator, and a Betfred representative said the firm does not comment on particular state outcomes.
Betfred representative Melissa Castillo said that Pennsylvania has proven to be very competitive like most states. She also stated that states are issuing numerous licenses, which has increased the number of gambling providers. Betfred is continuing to expand its retail and online product offerings to provide Pennsylvania residents with a rich and diverse sports betting experience.
According to The Philadelphia Inquirer, the state's casinos recorded a record $432.5 million in gaming revenue in November, up 48 percent from pre-pandemic levels. Online gambling and sports betting accounted for nearly all of the growth. According to the control board, other sources of gaming revenue include retail and internet sports wagering, fantasy contests, and video gaming terminals, in addition to table games, slots, and other casino games. This is not the stop; more online casino games are added to the gaming industry, giving players more options to choose from, free and paid. Read more about online casino games by visiting our page.
Wind Creek bought the casino from Las Vegas Sands Corp. for $1.3 billion in 2019. It was previously known as Sands Casino Resort Bethlehem. Wind Creek, an affiliate of Alabama's Poarch Band of Creek Indians, is expanding its casino and plans to add a new hotel next year. Visit the best sports betting industry news sites, here we review the best sports betting and give honest information about it.