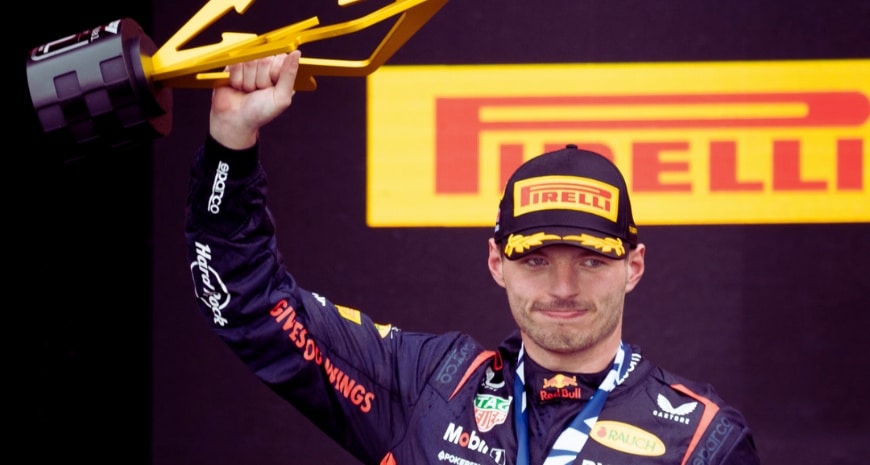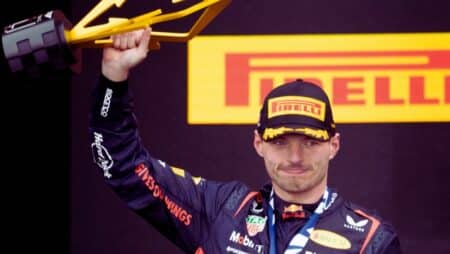 With a commanding victory at the Canadian Grand Prix, Max Verstappen of Red Bull Racing equaled Ayrton Senna's total of 41 victories. This impressive triumph marked Verstappen's sixth win in just eight races, solidifying his position as the championship leader with a substantial 69-point lead. Furthermore, the victory secured the Red Bull team's 100th win.
The race witnessed Fernando Alonso of Aston Martin showcase his exceptional skill by overtaking Lewis Hamilton's Mercedes, clinching third place after an exhilarating battle. Despite qualifying in 11th place, Ferrari's Charles Leclerc finished fourth after displaying remarkable resilience. Although Verstappen's 9.5-second winning margin was Red Bull's narrowest of the season, it was clear that he had more in the tank and could have extended their lead much more. Verstappen's feat of matching Senna's career victories at a much earlier age than Senna himself exemplifies his and Red Bull's extraordinary Formula 1 dominance over the past two seasons.
This accomplishment raises the issue of how far Verstappen can take his career statistics. With only Alain Prost, Sebastian Vettel, Michael Schumacher, and Lewis Hamilton ahead of him in terms of victories, Verstappen could surpass Prost's record of 51 victories and even challenge Vettel's 54, depending on the extent of his sustained dominance this season.
The latest sports betting news shows that Verstappen's stellar performance began with a spectacular pole position in wet conditions, where he was 1.2 seconds ahead of the competition. He skillfully used this advantage to take the lead at the first corner as fierce battles played out behind him.
The Canadian Grand Prix showcased Verstappen's exceptional talent and the immense potential he holds for further success in Formula 1. With the country's growing interest in sports betting, fans can enjoy the excitement of Formula 1 and explore the top online Canadian sportsbooks for a thrilling betting experience in 2023.
As the season progresses, fans eagerly anticipate how Verstappen's career will unfold and whether he can surpass the records set by some of the sport's most iconic figures. With his outstanding performances and Red Bull's formidable presence, Verstappen continues to captivate the motorsports world and solidify his position as a formidable force.