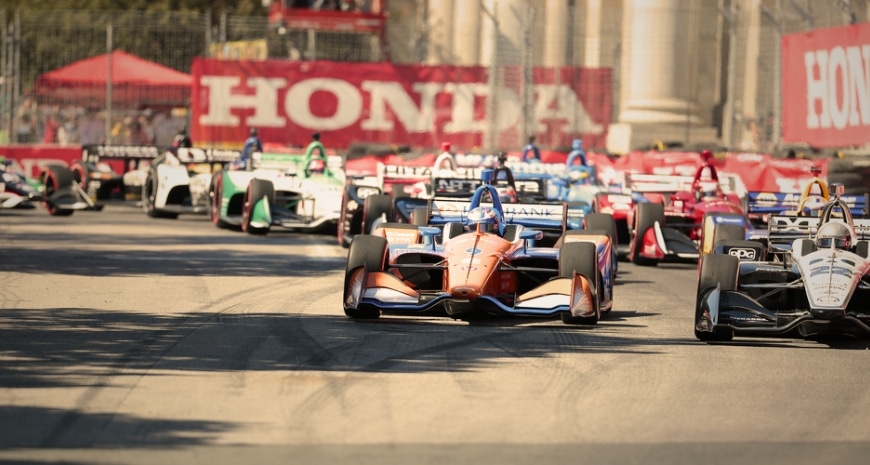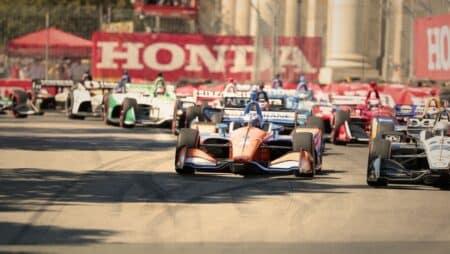 As the 35th staging of the annual motorsport festival approaches next week, the Honda Indy Toronto has appointed Unibet as its official online casino. The alliance represents a significant development for both Unibet and the renowned motorsport competition, illustrating the expanding convergence of the gambling and entertainment sectors.
The Grand Prix of Toronto, which takes place between July 14 and 16, is the second-longest-running street race in IndyCar and the third-oldest event on the current calendar. The Honda Indy Toronto is a much-anticipated racing occasion that draws fans of motorsports from all around the world. Both participants and spectators will find the event enthralling due to its exciting races and fast-paced action. Fans of the Honda Indy Toronto will now have the chance to participate in an interactive betting experience while watching the event through Unibet, which has been named the official online casino partner.
In addition to enhancing the entire event experience, the cooperation between Unibet and the Honda Indy Toronto also emphasizes the expanding relationship between the gambling sector and important athletic events. The partnership is evidence of the prevalence and acceptance of online gambling and Canadian sports betting as forms of entertainment.
According to Amanda Brewer, Country Manager, Canada at Kindred Group, the Honda Indy is one of the most anticipated weekends in Toronto due to the transformation of the historic Exhibition Place grounds into a racetrack. Being ecstatic about Kindred's flagship brand Unibet's sponsorship of this time-honored summer tradition, he added that it is a means to thank their customers and support an event that will celebrate its 35th anniversary in 2023.
Due to the partnership between Unibet and the Honda Indy Toronto, both parties have the opportunity to expand their reach and interact with new audiences. Unibet obtains access to a dedicated motorsports fanbase in order to promote its vast betting selection and position itself as a pioneer in the online betting industry. There are number of online casinos in Canada and with this partnership players will be able to explore more.
The Honda Indy Toronto gains from its affiliation with a renowned and trusted betting partner at the same time, raising the event's profile and drawing in a bigger audience of spectators.
Jeff Atkinson, president of Honda Indy Toronto, has also expressed his enthusiasm for a partnership with Unibet at this year's event. He also acknowledged Unibet's contribution to the event as the official online casino and beer garden sponsor. He is also looking forward to the time-honored tradition of witnessing the winners receive their prizes at the Unibet Victory Circle.