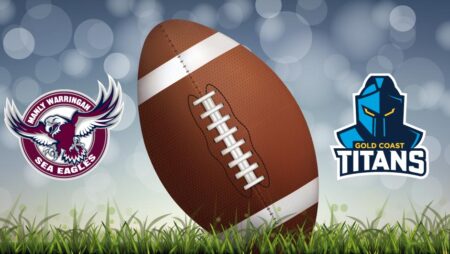 The 25-year-old Tom Trbojevic bravely fought after attempting to make the last tackle before he succumbed 9 minutes later. Manly's initial hope was that it was a burner, but now it could be rotator cuff damage, and they fear losing the star for the entire campaign as coach Des Hasler loses Lawton too.
The club's official site stated that Manly Sea Eagles' Karl Lawton had been removed from the Telstra Premiership season. Several scans on Lawton confirmed a ruptured ACL on Saturday.
In the meantime, the Titan is most likely to lose Campbell soon after the player suffered an injury in his hamstring during his defeat to the Cowboys last Thursday. This injury will most likely take some significant time to heal. According to Gold Coasts, several scans revealed that Titans Jayden Campell sustained a high-grade tear on his hamstring that involved a proximal intramuscular tendon. This, however, rules out the No.1 live-wire for the following 8 weeks as the players will work with rehab and medicos to recover from this injury.
Tom Trbojevic refused to succumb after suffering the hamstring injury and shooed away his trainer, who came in to determine the degree of the damage. However, with the match out of reach along with his right arm limply hanging, he decided to take off. The player displayed a disconsolate expression as he limped slowly off Lottoland with heavy, painful steps.
Justin Holbrook, the opposition coach, also felt for the player and admitted that he is one of the best players and prayed for his recovery, hoping him to be back soon as he is in the top 5 or 6 among other great players.