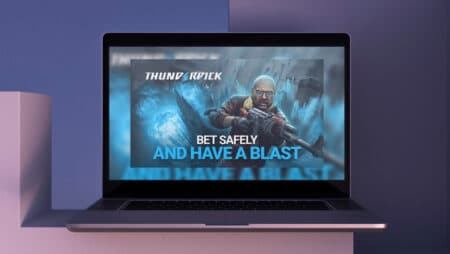 BLAST Premier: World Final 2022 is the last Major CS:GO tournament of the year. Thunderpick has decided to reward players for sticking around throughout the tournament by announcing an insurance plan where the platform covers losing bets.
The event has a prize pool of $1,000,000, attracting not just teams but also audiences from across the world to participate in any manner possible. With that said, participants are bound to lose despite betting on teams that start well but finish on a bad note.
Thunderpick declares that it will reimburse such losses by refunding the betting amount to the participants. It must be mentioned, however, that the maximum refund amount is 50 Euros. The minimum bet required is 10 Euros.
In addition, the team must have won the first map and lost subsequent maps for the insurance claim to be valid. The first map insurance service is offered at no additional cost. Claim ineligible for multiple bets. Only the first insurance claim that satisfies the requirements will be paid out. In other words, all standards must be met before an insurance claim may be handled and paid.
The bonus amount will be credited to the participant's account within 72 hours after the qualifying wager's settlement, assuming the team goes on to win the event.
Participants must have registered their accounts with at least two deposits prior to December 14, 2022. To clarify, just one wager out of all bets put during the event qualifies for the service.
The update was shared by Thunderpick in an official blog post. The platform is one of the best eSports crypto betting sites, with several attractive offers for users. Offers, in addition to First Map Insurance, include:-
First deposit bonus of up to 500 Euros
Weekly giveaways worth 8,000 Euros
Cash back through a monthly gift card
ThunderPick supports three major categories: eSports, Sports, and Casino. While the First Map Insurance offer is exclusively applicable to the eSports category, players can consider exploring other categories as well. Casino, for instance, brings to the table a range of iGaming content like Spin, Live Casino, Slots, Blackjack, and Video Poker, among others. In online casino games, players get a vast range of gaming options to choose from the platfrom.
Numerous games are now active in the Sports category. Users can participate in, among others, Soccer, Baseball, Hockey, Volleyball, and American Football. One of the eSports events taking place on the site is CS:GO. Other tournaments like Dota 2, Call of Duty, and King of Glory occur frequently on Thunderpick.
Odds are updated as per the current situation of the tournament. Check the odds before placing a bet while ensuring that the amount qualifies for the insurance offer.
Place bets on Thunderpick for BLAST Premier: World Final 2022 and get a refund of up to 50 Euros if the team wins the first map but loses the subsequent maps.