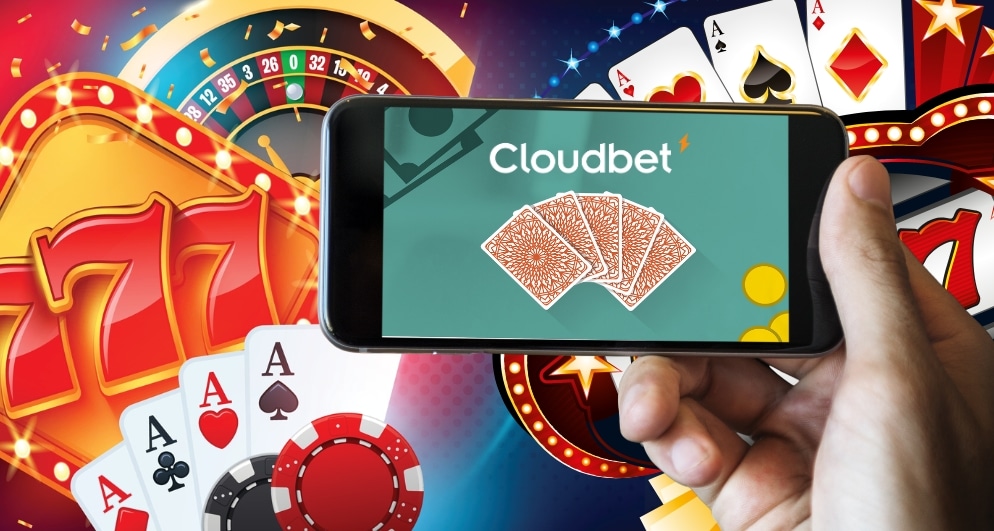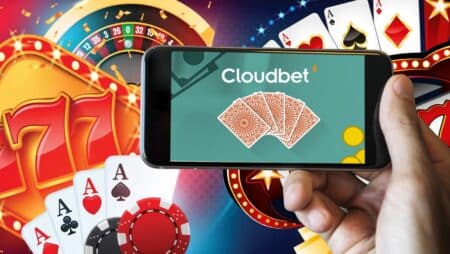 Cloudbet is helping shape the future of online gambling through an amazing customer experience and trust through security. From the cutting-edge user interface to a secure encryption system, it's clear that Cloudbet places a premium on providing users with a secure online gaming experience. Furthermore, Cloudbet casino has introduced several innovations designed to give players more control over their gameplay and a completely new payment processing infrastructure for faster deposits and withdrawals.
Customers have more control and transparency across all aspects of their betting experience. They also have life-like social experiences where people can interact while playing virtual slots or participating in esports competitions.
Cloudbet is delivering a future where anyone can participate safely in sports bets or Cloudbet casino games within seconds, no matter where they are located geographically. Let us learn more about Cloudbet's role in shaping the future of online gaming in this article!
Cloudbet's Contribution to the Industry
Cloudbet was formed with the essential ideals of fairness, security, and trust in mind, and it strives to provide an amazing client experience.
Cloudbet employs provably fair betting technology to assure user fairness. This technique enables players to determine whether or not their outcomes are fair by analyzing the cryptographic methods used during gameplay sessions. This ensures players that everything is clear and that no costs are concealed on either side of a transaction.
All transactions are secured using advanced encryption technologies such as SSL protocol, ensuring user data safety on par with most banks! Strict KYC (Know Your Customer) policies mean any suspicious activity can be identified quickly before too much harm has been done.
According to the Cloudbet review, Cloudbet's emphasis on fairness has fostered more honest gameplaying methods while offering additional protection. 
Mobile Gaming Revolution
In recent years, the mobile gaming industry has been growing rapidly.  According to Newzoo, the worldwide mobile gaming business will be valued at around $176.6 billion by 2023. 
Cloudbet was one of the first online casinos to grasp the platform's potential and develop unique products. It created a user-friendly and secure platform with a simple structure allowing players worldwide to access various games. 
Cryptocurrency Trends
As more websites embrace Bitcoin as a payment mechanism, current market trends imply that cryptocurrency usage in online gaming will not fade.
At most online casinos, customers may deposit and withdraw funds using digital currencies such as Bitcoin, Ethereum, and Litecoin. This increase can be linked to its benefits, which include high liquidity, safer payments with fewer fraud concerns, and better financial privacy while making payments.
As crypto-enabled gaming facilities grow more popular, users will have access to a broader range of games available across numerous blockchain networks. As bitcoin regulation advances, this usage is expected to grow in popularity.
Cloudbet is a well-known online Bitcoin casino and sportsbook that offers 24-hour, 7-day-a-week betting opportunities on the world's most popular sports, as per this Cloudbet Casino review. As cryptocurrencies gain traction in the financial sector, Cloudbet has stayed ahead of the curve by becoming one of the first major crypto casinos to provide services such as wagering, esports betting, and their extremely popular online slots.
Responsible Gambling and Regulation
Responsible gambling includes various measures, such as responsible gaming education, preventative techniques such as spending restrictions or self-exclusion choices to decrease the dangers associated with problem gambling and offering routes for people to seek help when required.
Regulation compliance is critical for both the sector and society. It ensures that operators do not exploit players by endangering their financial security.
Furthermore, it protects weaker players from being taken advantage of by deceptive advertising or poor game design. This might enhance individual safety and the industry as a whole by building trust via increased openness and reliability among stakeholders.
Cloudbet believes in responsible gambling. It hopes to keep gamers from being addicted to gambling by establishing a well-known and knowledgeable attitude about their consumers' gaming habits.
Predictions for the Future
Online gambling looks to be gaining acceptance and moving into other areas with more exciting global options, becoming more available and public. Two similar additions are a larger game selection and upgraded virtual reality technology to create a more realistic experience.
Furthermore, internet gaming systems may use technological developments such as blockchain technology to boost player and operator security and trust. Moreover, automated customer support solutions may be used more frequently to solve issues or other factors when human involvement is not required.
Mobile development may result in better links with pre-existing programs such as Facebook or Twitter, allowing users to access their preferred casinos from a single easy platform quickly. These concepts are now pure speculation, but they give thrilling ideas about the company's future trajectory!
According to many Cloudbet Casino reviews, Cloudbet interferes with industry giants like betting transactions and blockchain technology companies, and they continually examine new technologies to do so. It has a team of expert coders working hard to make new aspects for its forum that give users more choices than ever.
Conclusion
Cloudbet offers its customers a completely private experience by offering a variety of safe currencies and boosting peer-to-peer payment. Players may also benefit from rapid withdrawals with low transaction fees, allowing them to take funds conveniently and securely. 
A full set of tools also gives players the essentials of game trends, allowing them to make informed decisions that boost their chances of winning. Cloudbet certainly has the potential to revamp online gambling, making it simpler, faster, and significantly more lucrative than ever before. These advances pave the way for a more efficient but all-betting system unlike anything seen originally.