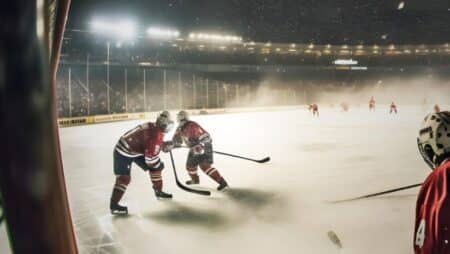 Ice Wars III has encapsulated the most immersive experience by getting Spreads.ca on board. The platform now holds the exclusive rights to accept wagers from the players throughout the tournament. Offerings by Spreads.ca will include real-time odds ahead of each round.
Ice Wars III is a professional ice hockey event wherein the champions are crowned King of the Rink.
Spreads.ca, referred to as Spreads from here now, is backed by NorthStar Gaming. The ventures came together in April when NorthStar Gaming proposed the acquisition of the brand. The deal was later closed in May, with NorthStar successfully being able to align the move with its plans to expand in Canada.
Spreads is currently unavailable in Ontario as NorthStar has insisted on serving other regions.
Sports betting is one of the offerings by Spreads. Others online casino games Canada include slots, jackpot, and table games, to mention a few. Making things interesting is the fact that it constantly announces attractive promotions for players. For instance, new players can claim a $50 sports bet on their first deposit of a minimum amount of $25.
About securing exclusive wager rights, Robert Davidman from Spreads has expressed excitement about this collaboration. They have further expressed confidence in Ice Wars III, igniting fans across the country. The Co-Founder of Spreads has said that the event has been designed in a manner in which they will be able to bring the most exciting moments of the game with the toughest enforcers of North America.
Existing players can begin placing wagers on the Canadian sportsbook platform. New or interested players are recommended to create an account with Spread before getting started. All they have to do is navigate to the Sign Up Now button at the top right corner of the official website. Follow the instructions and fill in the mandatory details to get started with Spreads.
If the deposit of $25 is paying a decent betting amount, then consider exploring another promotion wherein new players can claim a hundred percent match on the first deposit of $250. Plus, they will be able to claim a $20 free sports bet.
Promotions mentioned are subject to change based on the terms and conditions underlined by Spreads on the website.
Segments to be explored are Banana Drop, Mega Moolah, and Break Away Lucky Wilds. Many more can be found on the website of Spreads, along with the listed promotions. Spreads is a strong believer in responsible gambling, making it one of the favorites in Canada. Kahnawake Gaming Commission is responsible for licensing and regulating the brand, underlining that players must be at least 18 years of age at the time of registration and engagement with the content.
Secure exclusive wagering rights for Ice Wars III is a start. Spreads is aiming to expand its operations throughout Canada By offering an immersive and real-time experience to the players.