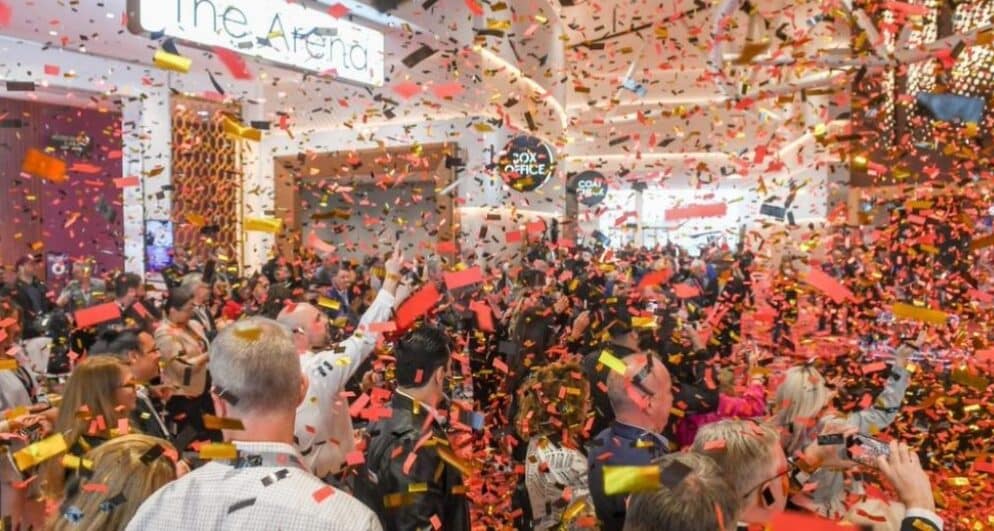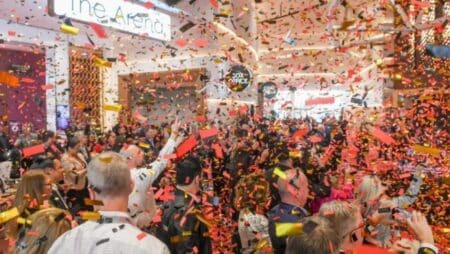 It was an evening of complete jubilation and celebration, indeed an evening to be etched in the memory of time. We are speaking about the spectacular launch party of the new Pickering Casino Resort. There was the musical great Bryan Adams himself, who gave a power-packed performance to thundering applause. The property, including the entire edifice, cost a staggering $500 million, but for one and all gathered there, it sure was worth the amount, if not more. The ceremonies were carried out by the CEO of Great Canadian Entertainment, Matthew Anfinson.
The Pickering Casino Resort team comprises 1,100 professionals, and together with all of the dignitaries and casual attendees, the entire atmosphere was simply electric. It commenced with the Pickering Mayor, Kevin Ashe, going in for the countdown, followed by Anfinson, who took it upon himself to press the right button for the resort to be formally opened and the ceremony and celebrations to begin. After a dinner reception, it was the turn of Bryan Adams to hold the audience in complete captivity and simply give themselves to the brilliant music rendered. 
The venue for this was The Arena. Bryan Adams also selected three Blue Jays players to share the stage with him. They were Daulton Varsho, Danny Jansen, and Brandon Belt. A presentation was also made of a donation amounting to $50,000 on behalf of the resort to the Ajax Hospital Foundation. Among the dignitaries present was the Ontario Minister of Finance, Peter Bethlenfalvy, along with the OLG President and CEO, Duncan Hannay.
According to the latest casino news, the Pickering Casino Resort has a 96,000 square feet casino with over 2,000 slot machines, 90 tables, and a Great Canadian Sportsbook. There is also the factor of a hotel having a total of 275 spacious rooms and a wellness center. This has a wave pool, as well as a sauna and gym. For comfort and further options for guests, there are nine dining venues with a special lounge for entertainment purposes. 
Great Canadian Entertainment is a Canadian company that operates 25 casinos, entertainment centers, and hotels across the provinces of Ontario, British Columbia, New Brunswick, and Nova Scotia. The firm has announced that the Great Canadian Casino Resort will open in Toronto in the near future. The project will include a 400-room hotel, an entertainment theater with 5,000 seats, and a number of high-end food establishments.