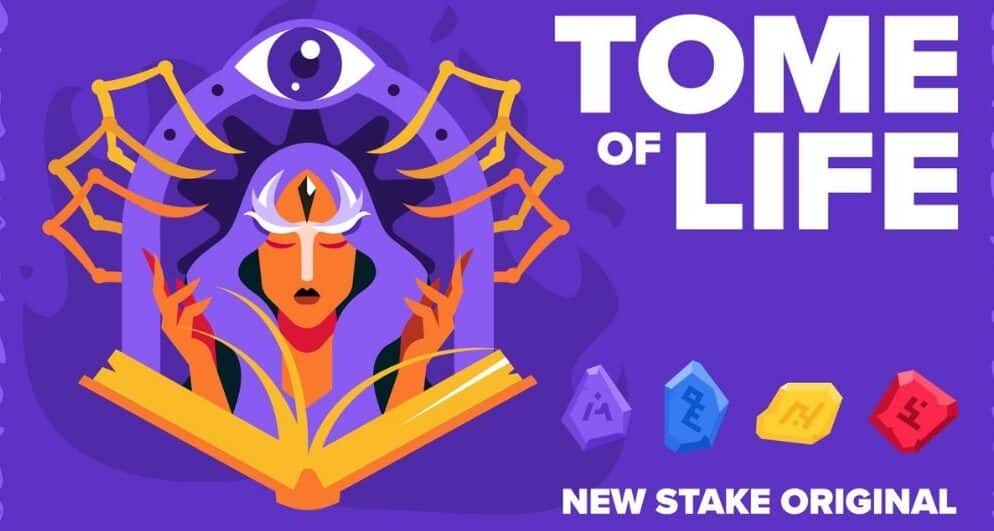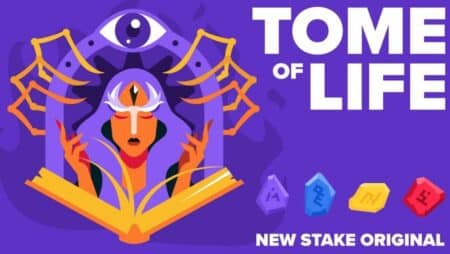 The captivating Stake Original slots adventure "Tome of Life" invites you to explore the woods while learning the truths about life and death.
The player tries to arrange the 13 symbols, including WILD and SCATTER symbols, in a row from left to right. On a 5×3 gaming grid, symbols must line up horizontally and diagonally on 20 pay lines for players to receive a payout.
Tome of Life is an interactive new slot game with games that includes unique game mechanics like multipliers, bonus rounds, and the bonus buys functionality to make sure an enjoyable gaming experience for people. It also has a mysterious theme, lovely graphics, and thrilling sound.
As a Stake Original, Tome of Life assures the player that results are determined by fair treatment and the opportunity for a genuine online gambling experience.
Tome of Life, one of the slot games at the Stake online casino, is sure to be a player's new favorite thanks to auto betting choices. The 20 pay lines in the slot game Tome of Life reward players for matching symbols on the 5×3 game grid from left to right. One or more pay line combinations across the gameplay area must match three or more symbols to pay out during a round, though some symbols only need two matching symbols.
There are 13 symbols in the game, including different-colored runes, skull potions, bat mirrors, cursed amulets, eye lanterns, hand fires, and special symbols like the Healer (SCATTER) and the Tome of Life (WILD). The payouts for each of these vary depending on how many matching symbols there are.
All payouts are based on the Pay Table, which can be obtained while playing by selecting "Game Info" from the "Pay Table" tab. The Tome of Life sign, one of the symbols, acts as the WILD symbol and can replace any other symbol in the pay line aside from SCATTER. Only the maximum multiplier is compensated if there are multiple WILD symbols on a pay line that will win. Just one prize is awarded in the case of equal multipliers. Combos with WILD symbols acting as additional symbols pay twice as much, guaranteeing thrilling gameplay throughout game rounds.
The Healer, the being who possesses the authority of the Tome of Life, is represented by the SCATTER emblem. She is the parent of the living and the dead, directing the hearts of all forest animals.
SCATTER symbols add an extra level of gameplay by triggering multipliers and bonus rounds. All wins throughout bonus rounds are tripled, except when five WILD symbols are spun, and bonus purchases start bonus rounds with free spins. With the possibility for large multipliers and payouts, bonus rounds are limited to 180 free spins, and the Bonus Buy price is set to 37x the base bet amount!
In each round, players can choose to Purchase Bonus and, therefore, set the Bet Quantity, Amount of Lines, and Wager Sum per Line.