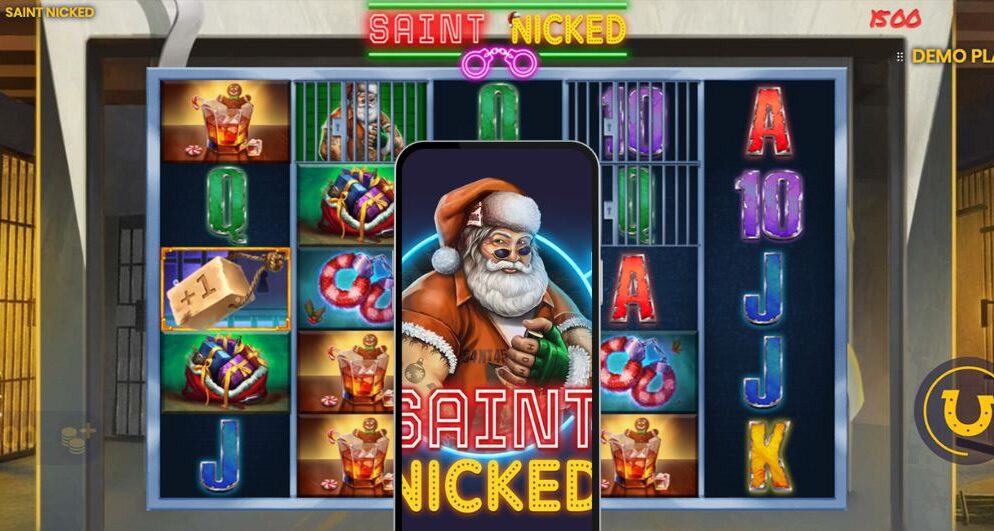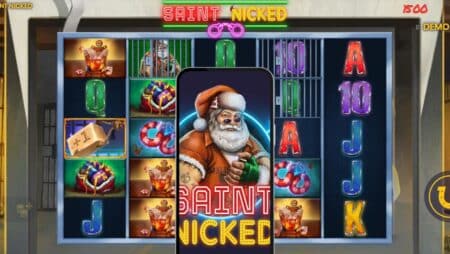 BitStarz has announced that a new slot title by Epic Media is now live on its platform. Named Saint Nicked, the slot title revolves around one of the most famous festivals, Christmas. Players can spin for a while to get rewarded, pretty much like at the real Christmas festival, where gifts await everyone in front of the Christmas tree.
A round of free spins is easy to trigger. Land at least 3 police-light scatter symbols, and a round of free spins is all set to be played. The number of free spins depends on how many scatter symbols appear on the board.
Five free spins are credited if three scatter symbols make an appearance. Ten are rewarded for landing four scatter symbols, and 20 free spins are up for a grab after landing five scatter symbols. This could be somewhat tedious, and, therefore, players have the option to access the Buy Bonus feature in Saint Nicked.
It leads to increased volatility, but the expense is worth it. Free spins are credited to the gameplay instantly, allowing players to continue playing the slot title.
Landing a round of free spins comes with a benefit. Two more rows are added to the board at the top side. They have to be unlocked, though, by collecting golden key symbols. A combination of a golden key and +1 symbols also triggers additional free spins.
The interface is interesting, with information easily accessible to players throughout the session of Saint Nicked.
Base Game comes with the potential to give a cash prize. Collecting 20 gives players a shot at opening the door on the advent calendar. It is not certain if a cash prize will be released, as free spins are also on the list as an alternative.
The progress bar helps track the progress of the gameplay. It is reset to zero only if neon icons appear on the reels. Opening one advent door makes way for opening another advent door. A drawback is that players must start from zero to open the next advent door.
Saint Nicked has medium to high volatility with an RTP of 96.25%. The maximum win that can be registered is 5,000x. If the sum appears low in comparison to other online slots games on the market, players may wish to increase their stake each spin for a larger payout.
The slot title by Epic Media competes with Merry Scary Christmas. The graphics and music effects of Saint Nicked give it an edge over other games. The gameplay adds excitement right from the beginning.
Saint Nicked is easily one of the best additions to the wide online casino portfolio of BitStarz. Founded in 2014, the operator has earned a name for itself in the industry through hard work and dedication. Every BitStarz casino review available echoes how amazingly it is able to provide a safe environment to players.
Saint Nicked is live, bringing the Christmas celebrations early. Go on to play the slot title and avoid getting detained.