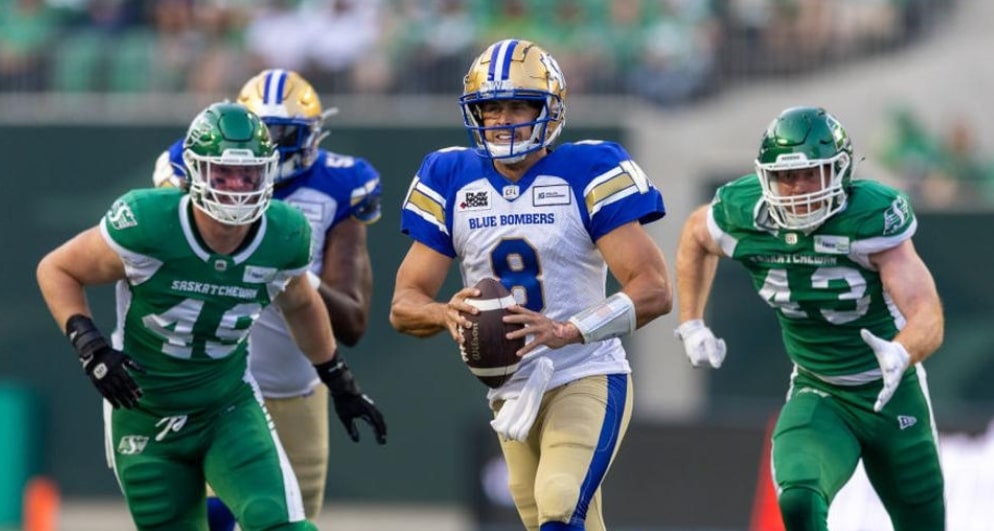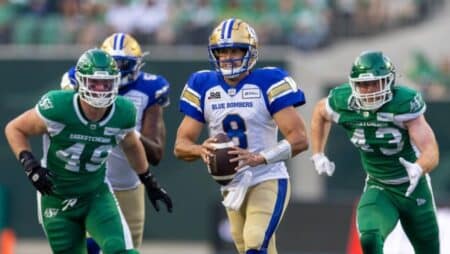 The Canadian Football League scheduled an event on Labour Day, and fans feel that it was a perfect way to celebrate the day. The fixture between Saskatchewan Roughriders and Winnipeg Blue Bombers went to the Over-Time when their scores were tied by the end of all four quarters. An OT later, Riders emerged victorious by a margin of 2 points as the board read 32-30 in their favor.
Mosaic Stadium was holding a crowd of 33,350 football enthusiasts. The expectation was that the Riders would have an easy win following the way they kickstarted the game. The first two quarters had them lead the game by 6 points. Winnipeg struggled to get the ignition, getting restricted to a nil point in the first quarter.
The half-time was for the Riders to celebrate with little imagination that Winnipeg was still in the game. What followed was a perfect example of making a rebound in style. The Blues took a winning edge instantly by bringing up 7 points against 6 put up by their opponents. Finally, the last installment saw them deliver the final blow by a margin of 5 points. A single more, and they would have literally taken the win back to their home.
Over-Time got the Riders high on their feet. Attempts were to ignite the full throttle, leading the charge for one last time for a win.
From the online Canadian gaming news, Jacob Dolegala scored 326 yards through his runs. The maximum touchdowns went to Antonio Pipkin, who averaged 1.7 in the CFL. The one to stand out was Jaxon Ford. He was standing in the place of Jayden Dalke, who had to leave midway after sustaining an injury. Ford's contribution was in deflecting the pass from Zach Collaros. That could have ended the game for the other side.
We flipped it, said Ford after highlighting that it should have been a blitz by Moncrief.
Craig Dickenson, the Head Coach of the Riders, expressed faith in Ford. He stated that he, Ford, has done it in the game every time they have asked him to do it.
Roughriders and Blue Bombers are next scheduled to play on September 10, 2023 (Sunday) at Investors Group Field.
Blue Bombers were led by Zach Collaros, who covered 279 yards for two touchdowns and one interception. Brady Oliveira followed with two touchdowns for an average of 5.2 after covering 88 yards.
Roughriders are on the winning streak of 2 events as the Bombers have suffered their defeat. They still have little to worry about since they are leading the West Division by 0.750 pct. Roughriders are at 0.545, with only the Lions in between at the second position.
The previous year had Winnipeg at the top of the table and the Roughriders struggling to make it to the top three. A couple of more games, and there is a chance that the Riders make it to the top of the table.