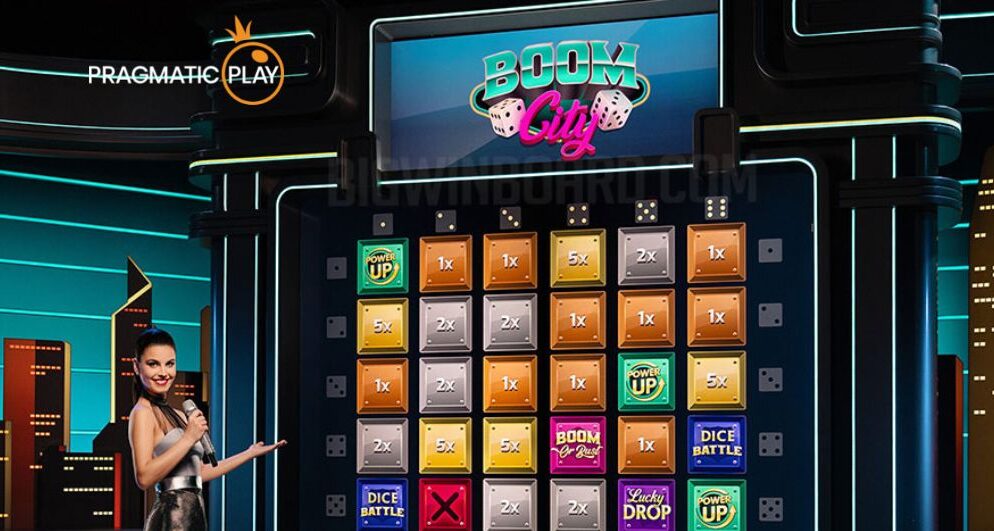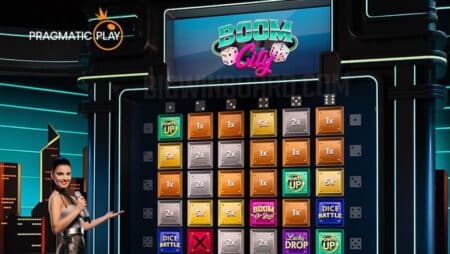 Pragmatic Play recently released a new Boom City slot to expand its live casino portfolio. As a leading iGaming provider, Pragmatic Play is renowned for its live casino services globally.
The latest slot comes with a 6 x 6 grid where players can place bets through 36 squares. At the same time, users can be rewarded via the roll of two dice. This way, the blackjack casino allows users to access one of its three bonus games and an instant cash prize.
The winning chances and the rewards are elevated with a power-up feature where the slot randomly enhances its squares. Via Boom City, users can access instant cash prizes on the grid. Its Bronze prizes come with a 1x multiplier, while Silver offers a 2x prize. 
At the same time, the Gold enables a 5x prize while its bust symbol means the players lose instantly. With a wide range of bonus games, Boom City enhances its overall experience where players are challenged through incremental risk and rewards.
Besides this, the slot also offers three features: Safe Value, Hyper Jump, and Level Up. It also increases the accessible multipliers, aiding the advancement of additional levels. These mechanics allow users to make decisions while playing to experience direct player engagement.
Players must choose between two dice when they land on the Dice Battle square. Each side of the dice has three rolls, allowing players to gain a high number. The winning side awards users with huge winnings and the losing dice's accumulated awards.
In addition, the Lucky Drop bonus offers six rolls where users must choose one of the six columns. These columns are surrounded by increasing multipliers for every roll that correlates to the chosen number. 
The slot will use a 4k camera via low streaming latency, where the live online casino will help users with an extensive bet history. Additionally, they will get the chance to interact with a host and other players with readily available customer support.
Seeing how the slot domain is becoming even more cut-throat, Pragmatic Play is producing high-quality slots to maintain its dominance. Since Boom City offers such rewarding features, it is expected to amass a huge user base worldwide.