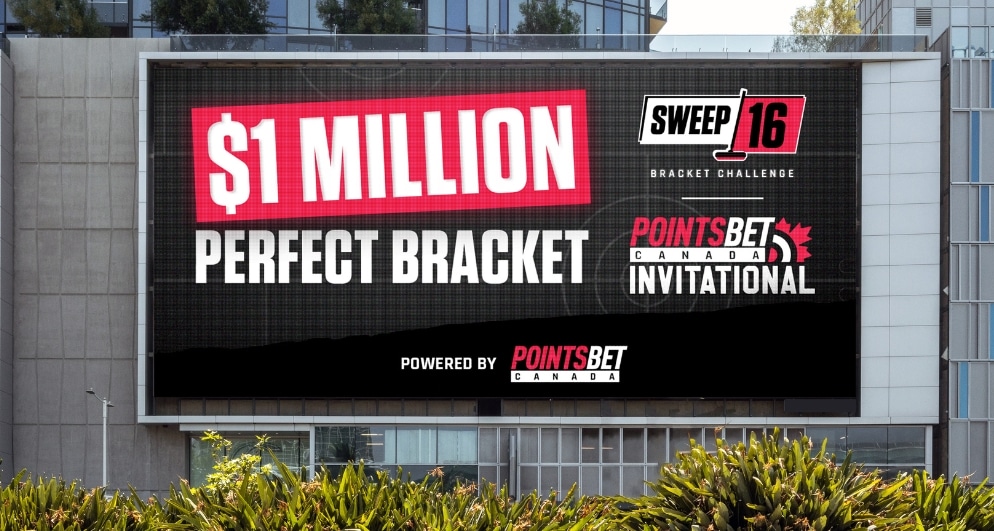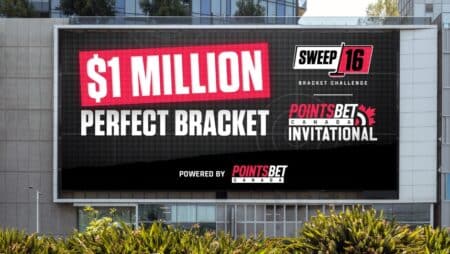 PointsBet Canada, a local arm of the sportsbook, has taken the initiative of reintroducing its product, The Sweep 16 bracket challenge. This has been done, keeping in mind the upcoming second annual curling event.
The Sweep 16 is a free-to-play bracket challenge wherein people taking part are encouraged to speculate on the brackets meant for the men's and the women's teams pertaining to the 2023 PointsBet Invitational.
A generous price awaits the participants, which goes up to the figure of $1 million, which can be won by the enthusiasts who can accurately estimate all thirty matches related to the single-out tournament.
According to the CCO of PointsBet Canada, Nic Sulsky, in 2022, when the initial PointsBet Invitational was organized, it witnessed an enormous amount of popularity. The highlighting factor, however, was The Sweep 16 bracket challenge, which was simply mesmerizing for the participants.
Sulsky goes on to add that the SSG team members are ultimately responsible for the event in every way, providing PointsBet Canada with the opportunity to look into the attendees' interests. Through the initial event, a precedent was set to offer the crowds the very best experience this time around.
From the latest sports betting news, the invitational will commence on September 27, 2023, and continue until October 1, 2023. The venue for the event will be the Sixteen Mile Sports Complex, situated in Oakville, Ontario.
So far as Curling Canada Executive Director of Marketing and Fan Experience, Nolan Thiessen, is concerned, he is of the understanding that the initial PointsBet Invitational went down exceptionally well with the attendees. Their game plan is to raise the level of the event with the contribution from PointsBet and achieve even further popularity. He admits the fact that there are bound to be unimagined situations, but they will put their best foot forward to stem them.
Elsewhere, Fanatics successfully released its sportsbook with the utilization of PointsBet technology a short while ago.