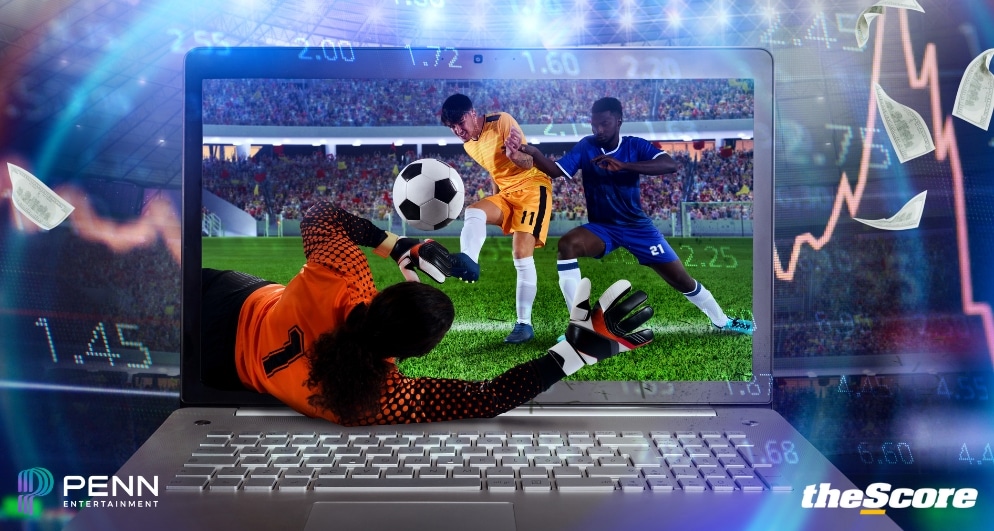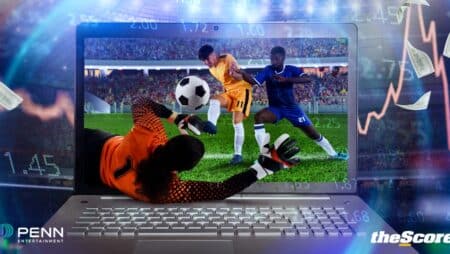 With the assistance of the partnership with ESPN BET, PENN Entertainment is contemplating adopting theScore's method for attracting online sportsbook users to online casinos in the US. After analyzing the company's third-quarter results, it became apparent that the online casino industry in Ontario offers greater profitability compared to online sportsbooks.
PENN's third-quarter Revenue Collection in Ontario proves theScore and theScore Bet's methodologies work. Since successfully deploying its established technology infrastructure, PENN's revenue generation in Ontario has increased consistently. 
The data shows how theScore planned to migrate its media application users to theScore Bet and use its technological stack to convert sports wagers into Ontario online casino players.
theScore Bet's total revenue earnings were 73% attributable to ecosystem users, according to data from the third quarter. Subsequently, by employing the cross-selling strategy, over 50% of the online sportsbook customers of theScore Bet in Ontario were converted into customers of theScore's online casino. TheScore Bet has successfully converted users of an Ontario sportsbook to online casino users, an increase of 44% compared to the previous year, as reported by PENN. The online casino and sports wagering revenues of theScore Bet increase by 105% and 54% annually, respectively.
PENN aims to leverage theScore's technology to promote ESPN BET's online sportsbook and casino in the US and follow Ontario's goal to move customers' focus from media products to sportsbooks and casinos in legalized states. 
Jay Snowden, the CEO and President of PENN, asserts that ESPN BET will benefit from their well-established technological platform, which has demonstrated remarkable efficacy in Ontario. The company achieved record-breaking revenue collections in October through iCasino and online sports betting. There are Canadian sports betting sites that generate 73% of the total revenue in Ontario, according to his calculations, by consumers who are presently a part of the score media ecosystem. In the context of cross-selling, the conversion rate exceeds fifty percent.
Previously, it was announced that ESPN would replace Barstool Sportsbook as the sports wagering partner of PENN in the United States. As for Canada, theScore Bet would continue to operate as the online sportsbook and casino for PENN.
Snowden said he's confident theScore Bet's ESPN-backed strategy will work in the US since they use sports media and sports betting. He believes theScore Bet has maintained its position in Ontario despite fierce competition. Canadian Online casinos are more profitable than sports betting. 
According to iGaming Ontario, online casinos generated $407 million, or 75%, of the total earnings of $540 million during the fiscal quarter. Sports betting contributed 22%, and online poker contributed 3%.
PENN posted a financial deficit of $725.1 million in the third quarter and $132.6 million in the first nine months of 2023, notwithstanding the favorable circumstances prevailing in Ontario. In contrast, a profit of $123.2 million was generated during the third quarter of 2022. As a result of selling one hundred percent of the outstanding Barstool shares, PENN incurred a $923.2 million loss.