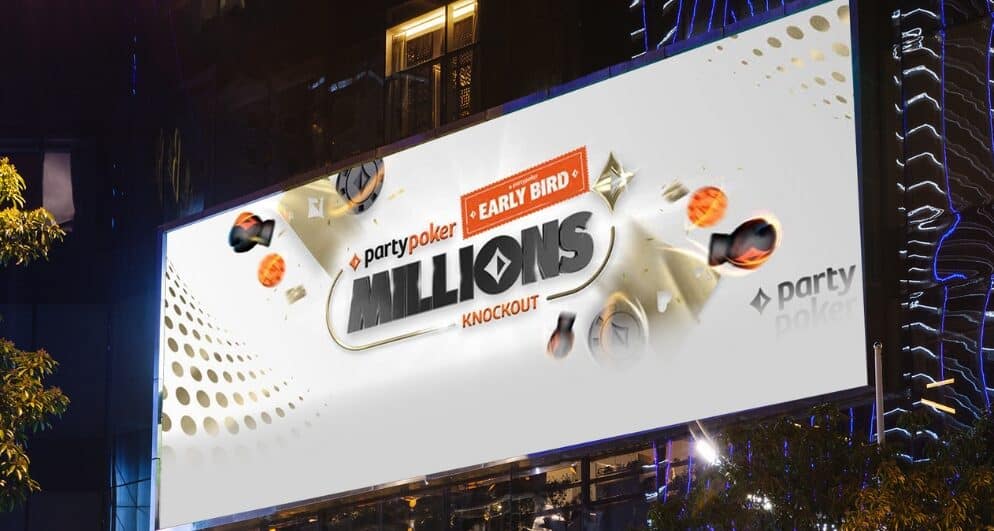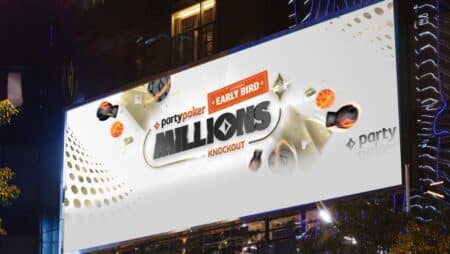 PartyPoker recently raised the curtain on its latest edition of the MILLIONS Online KO series. The event has burst into action with the Sunday Party and the MILLIONS Online KO Opener smashing the guarantees.
The opening weekend alone witnessed the first flight for the 530 dollars buy-in 500,000 dollars Main Event. As for the MILLIONS Online KO Opener, Odeen beat 873 contestants to win 17,006 dollars. 
The final stage started with Vyacheslav Balaye going out, winning 1,807 dollars. Callum Gordon 2,665 dollars), Allison Luan (3,768 dollars) and Robertas GOrdanas (4,456 dollars) soon joined the player. 
Dominik Siegl provided a tough fight but went out third, winning 6,526 dollars. After securing 14 eliminations, Renan entered the heads-up against Odeen with confidence. However, Odeen ended the match after an all-in to win the 17k dollar prize.
In the meantime, PartyPoker also concluded its Sunday Party event. Over 1,620 participants registered for the event, increasing the 150k dollars guarantee by 12k dollars.
The final table started badly for the Brazilians, with three players going out on the trot. It started with Johnathan Wolter (1,817 dollars), followed by Raphael Perfeito (3,993 dollars), and ended with Joao Gabriel (1,825 dollars).
As per the latest poker news, the trio was joined by the UK player Blair Payne who won 2,625 dollars. Emir Borovac soon joined the list after winning 4,913 dollars. A fellow Brazilian, Danil Pires, secured fourth place to win 5,906 dollars.
Boyan Toshev secured 7,586 dollars for the fourth spot, leaving Andrey Luis and Cosmo Bendtsen for a 1v1. It was the fellow player Dane who won the 17k dollar prize. Bendtsen ended the event with 10,263 dollars for the second spot. 
With more events on the way, the event is amassing a huge viewer base. Fans are closely following the competition to see who wins the jackpot at the MILLIONS Online KO series.