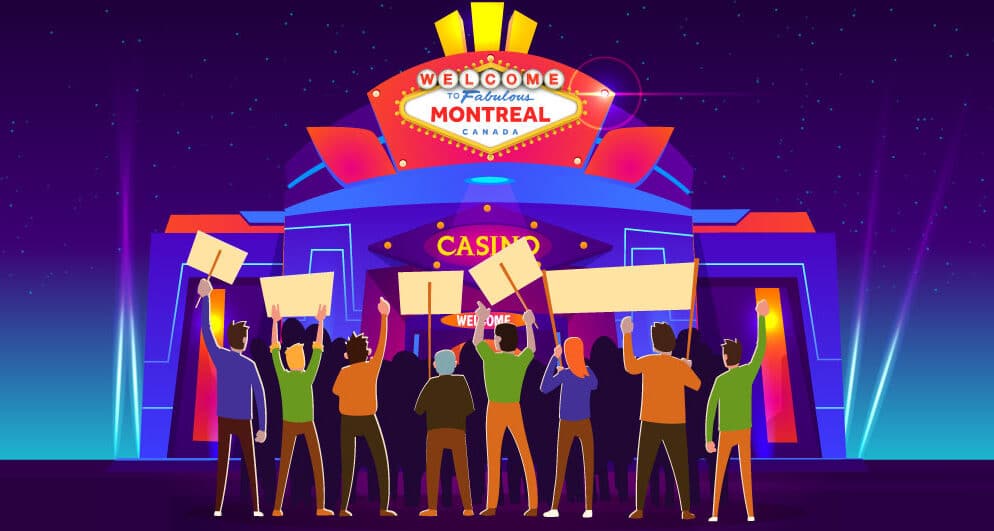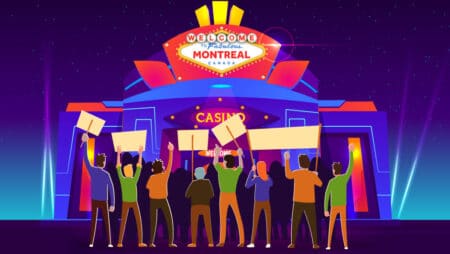 Last Saturday, the staff from Montreal Casino opted for a strike as they could not come to a consensus through negotiations. The workers demanded better salaries, schedules, and working conditions. As there was no solution offered to their plight, the protestors decided to walk off their work on Sunday.
The call for action was fueled by the indifferent attitude of the management toward the collective agreement. As the management successfully stalled negotiations on the collective agreement thus far, the workers were forced to react last weekend. The strike started as a four-hour strike on Saturday and became a full-fledged walk-off the next day.
According to the reports, the collective agreement, which is supposed to regulate the working conditions, salary, and other benefits of over 521 workers, expired on the 31st of March in 2020. The management, however, has stalled the renewal of the agreement for the last two years. Moreover, aspects like salaries, benefits, and working conditions have not been revised as per the current terms.
The protest against the indifferent attitude took place on Sunday despite the heavy rain. According to Jean-Pierre Proulx, the Union Representative, the weekend was a success for the workers as many were there to show their opposition even in the heavy rain.
He also mentioned that the protest was meant to be a peaceful way to demonstrate dissatisfaction with their working hours and the conditions. They are also looking forward to reaching an amicable solution when the negotiations resume with a mediator on Tuesday.
On the other hand, Loto-Quebec, responsible for the casinos in the province, announced that users could access the gaming table even during the strike. It brings up how effective the protesters were in sending the message to their employer.
It is also quite disheartening to see workers having to protest to have their fundamental rights. The Canadian iGaming sector is easily one of the rapidly booming areas in the world. Not only that, but the recently opened market in Ontario is also booming, with global operators fighting to secure a license.
No doubt that the recent call for action has shown solidarity toward workers and having their benefits back. However, such protests may leave scars on the casino's business if not tended to properly. So, many hope that the operator would be eager to reach an amicable solution, at least for its reputation.