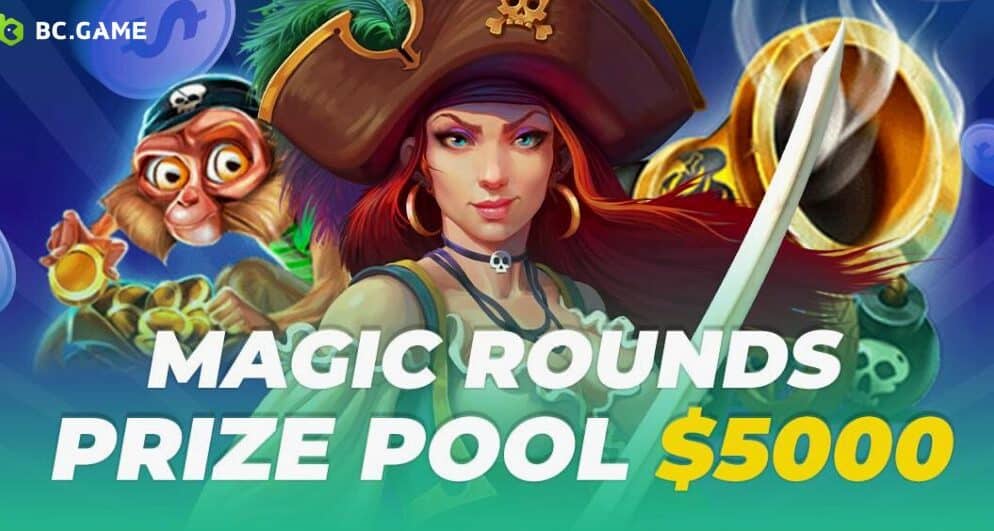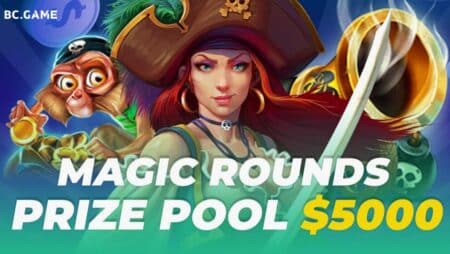 Evolution has brought back Magic Rounds on BC.Game along with the prize pool of $5,000 and a chance to win ten free spins on any Red Tiger Games. BC.Game shared the update on Twitter with details live on the official forum section.
Magic Rounds are live from July 11, 2022, to July 20, 2022. To be eligible for Free Rounds, participants must play any Red Tiger Game. The reward will be credited immediately after the list of all the winners is shared with the public.
There is no special step required to be performed. Once the game is opened, it would automatically show if the fee rounds are available for the player. Free rounds, if available, can be split between different games.
Players may not exhaust all the free rounds in a single game, and they can spread the number and try various games instead. For instance, 5 rounds can be used in Game A while the remaining 5 rounds can be used in Game B.
Winnings, when earned, will be credited to the wallet linked to the profile. The process will start after the game ends, and it could take a while before winnings appear in the wallet.
Players who daily place wagers will also stand a chance to win free rounds. However, the number is limited to only the top hundred daily wagers. Try your luck and see if the day is yours. The official website will announce qualifying participants at 05:00 (GMT+0).
Minimum bets are not required while participating in the live game, and players are at liberty to place the bet on any amount depending on their budget and estimate. Also, a wager can be placed literally on any game as there is no specific list of games eligible for the Magic Round.
Counting will be performed automatically provided players have participated in the games from July 11, 2022, to July 20, 2022.
Those who are not yet registered on BC.Game can visit the website and click Sign Up. Once clicked, a window will pop up asking for your email address and password. If applicable, a referral or promotional code can be entered at the bottom of the same pop-up window.
New users can claim up to 5 BTC when signing up on BC.Game.
The update follows the announcement by BC.Game wherein it talked about taking Oasis Foundation Protocol live on the network. BC.Game even held an event to award 10 lucky winners a $100 $ROSE giveaway, provided they participated in the first 72 hours from the announcement.
Interested users only had to follow the official Twitter handles of BC.Game and Coco | BC.Game, followed by liking and retweeting the post while tagging their three friends.
It is great to have Magic Rounds back. A hundred winners every day for ten days means that there would be a total of a thousand winners. In other words, many participants could end up earning the reward.