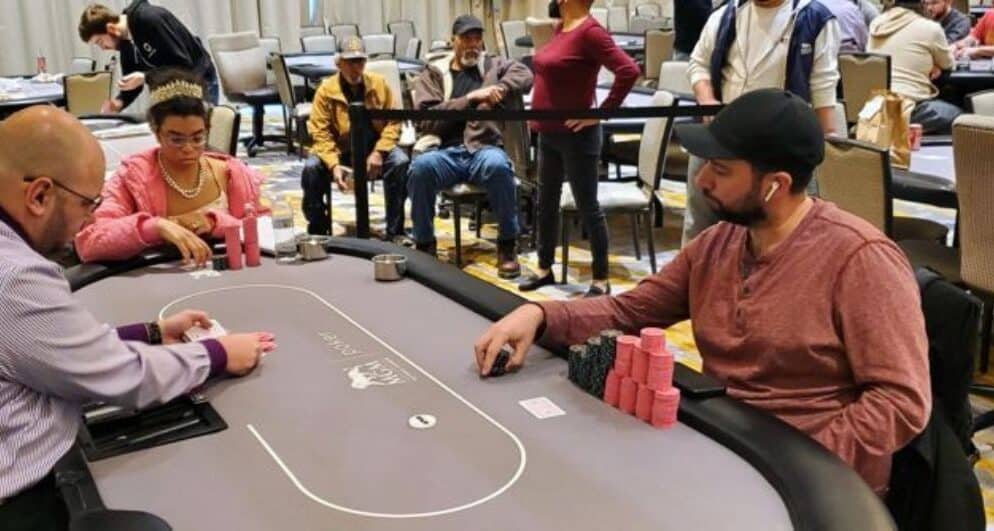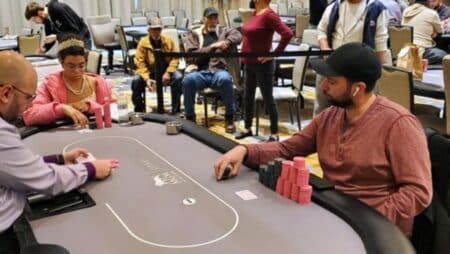 The third day lasted 4 hours at the Winter Poker Open for $2,700 Main Event. Justin Liberto, who could have nearly missed event #11, finally made it to the event for the first rank for a prize of $277,053. A total of 533 entries were received to create the prize pool of $1,274,400. However, only the top seven champions made it to the last day, eliminating others for no appearance on the top leaderboard.
The lowest to appear is Tim Faro, at the 9th position for a prize of $22,302. Meaning everyone else received a higher reward than $22,302.
Justin Liberto steals a larger portion of the limelight by gaining the top spot after defeating Caitlyn Cobb, who played at the live tournament for the time since her husband introduced her to the game. Nonetheless, she has gone home with $172,044 and a lot of respect for surviving the tough tides that kept coming her way.
According to the latest poker news, the final two tables remained in action for a while until Cobb's luck ran out in front of Liberto's full house. Joseph Lebrun missed the chance to battle for either of the ranks by going home for the third position and $123,617. Lebrun did manage to break the streak of quick elimination felt by Mark Dickstein and Christopher Brown for the fourth and fifth positions, respectively. The reward stood at $90,482 and $68,818 for their respective ranks on the leaderboard.
When asked how it felt to win the top rank, Liberto said that he was happy and fortunate for everything to turn out the way it did. That pretty much sums up everything considering he landed at 9 pm, almost close to the time when the registration window was about to close. A slight delay in the flight could have changed the course of the entire gameplay.
As for the future, Liberto is planning to cut back on live poker, citing that he has a kid who is about to turn one year. While he is going to keep playing in the days to come, it is likely that his appearance may sharply fall as compared to the last decade of his career.
Things could still bounce back for others like Shouyi Gao, who had to settle for the 6th position and the reward of $52,250. It was after Anthony Lam got eliminated at the 7th rank that Shouyi could make it past that point for a higher prize. Lam concluded the tournament for $39,506 after Hal Rotholz fell a rank short for $31,860.
Winter Poker Open has ended with Liberto having the last laugh in Event #11. Others are likely to come back for redemption, hopefully with a bigger prize pool and larger participation.