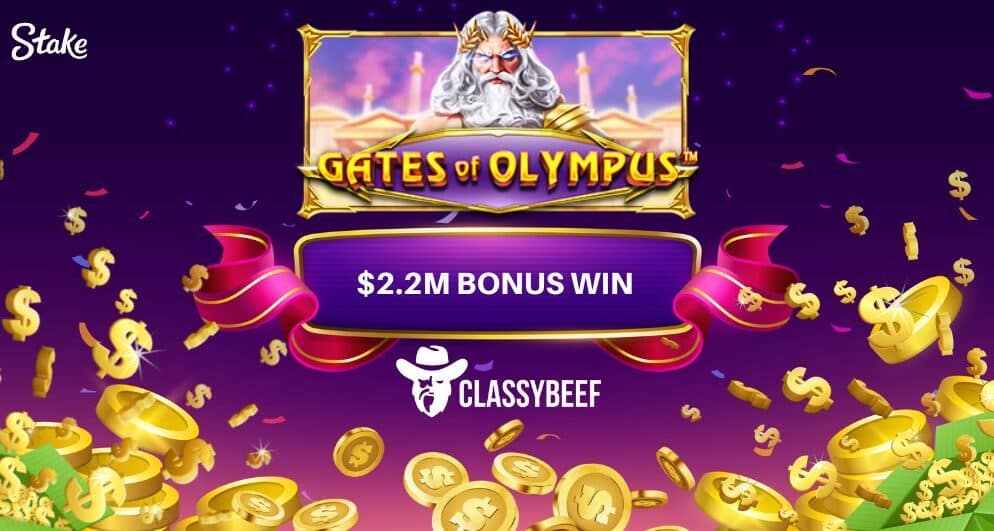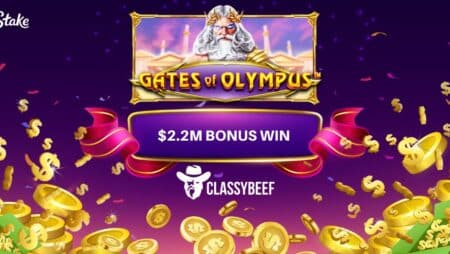 Stake.com is a platform that brings the world of casino and sports betting to players worldwide. It accepts all the major forms of currencies, including Bitcoin and other cryptocurrencies. Crypto gambling has been a big part of its offering since 2017, making it a leader in the industry with its Live Casino, Sports, and VIP Program benefits, to mention a few.
Participants can access the two leading promotions by Stake.com are the $50k Weekly Giveaway and $100k Race – 24 hours.
Players can be dubious over their participation; however, there are instances when a spin pays off so well that it is worth capturing on a camera and sharing with the world. That is what Jonte from ClassyBeef did to break the news to his followers. Stake.com shared the same without hesitating for a minute. If you want to bet on the platform and looking for Stake casino review then click on link and explore it.
A spin of $500 turned out to offer Jonte the final reward of $2.2 million in Gates of Olympus. Anyone who missed the entire stream can still catch the moment on the official Twitter account of Stake.com, with both the users going gaga over their luck.
There are mixed reactions to Jonte's win, with some saying that it is always the streamers who win & never the individuals and others saying that it happens more often to them as that is what they do for a living.
Jonte is a content creator who plays slots, among many other online casino games. His content is majorly for Twitch, where he shares a giveaway of up to $100k every month.
It is difficult to deduce how Jonte made it. Whether it was luck or the number of attempts, this is a question many will ponder for the nights to come. An attempt, however, has been made to understand if there is a way to win big at Gates of Olympus.
A few tips have been crafted after careful consideration.
A chance to win is based on the number of spins. Therefore, the higher the number of spins, the higher the chance of winning a huge reward. Go for it until you reach your full financial potential, set aside only for this game.
Leverage auto spin and take a chance of going between 50x and 80x.
Take the value of the bet a bit higher. It can trigger better winning opportunities. Instead of placing separate small bets, try to go big in lower numbers.
Purchasing free spins is not as bad as it sounds. The best thing to happen is that funds are better utilized with time being saved.
Turbo Spin is a way to get 15x free spins for the acquisition of 4 scatters. However, there is an equal chance of losing big; therefore, it is rarely recommended.
All online casino games have a chance of taking funds away from players without giving any prior notice.
Stake.com promotes responsible gambling, and that is the way it should be. All the offerings by the platform, like Casino and Sports, are entertaining to an extent where players don't end up going bankrupt out of addiction.