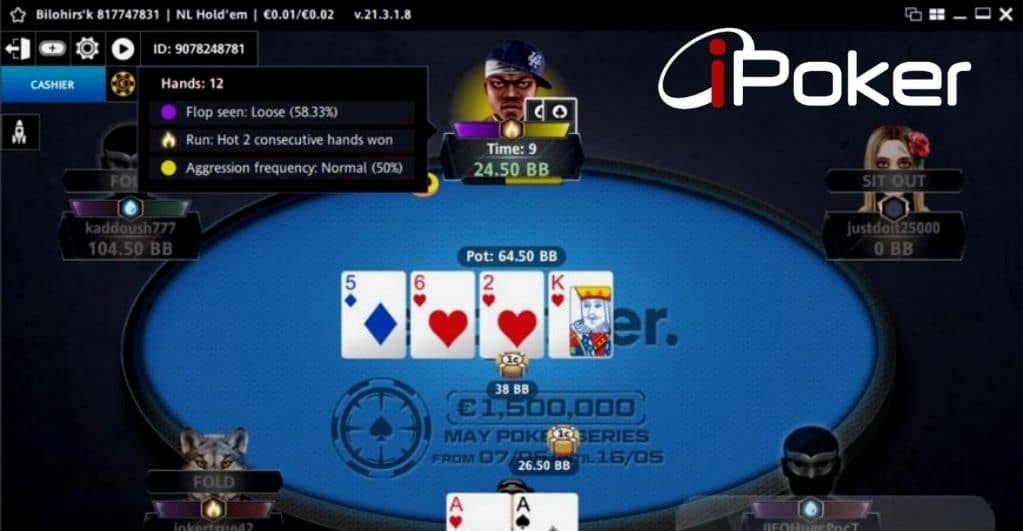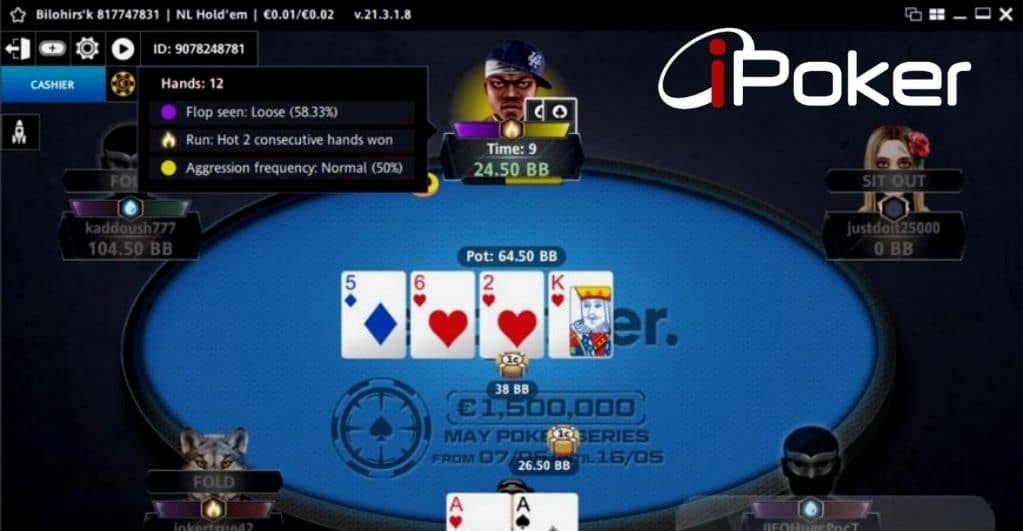 Playtech's online poker network, iPoker, has introduced gamers with a new integral innovation, 'Player Heads Up Display (HUD).' A Heads-Up Display, also known as a HUD, is any transparent display that presents data without requiring users to look away from their usual viewpoints. This exciting feature is a part of iPoker's newest up-gradation of their code.
The HUD update of the platform iPoker is based on 3 strategy-based insights: The product of flops witnessed, the strategic plan of how a player is running on the games, and how competitive the gamer is on the platform.
The fundamental hallmarks of the HUD upgrade are now expanded to various iPoker skins. The upgrade presently appears in cash-based games on the platform and MTT format to any or all players for free of charge.
The innovation, however currently does not support the gaming operator's lottery modification sit and Twister.
The Player HUD is based on gameplay statistics that are highlighted in green and red. As the gamer hovers their mouse on the screen, the name reveals the total representation of hands contending, in addition to the gamers' current run and competitive frequency stats.
This feature of iPoker gives the network the 4th rank in the online poker ecosystem amongst platforms like Winamax and GGPoker that have their own integral Player HUD.
The Head of iPoker, Joerg Nottebau, remarked that they are glad to be able to incorporate another valuable feature for players on iPoker.
Nottebau is hopeful that the new feature will be an entertaining addition to the fun and recreation of iPoker tables. The redesigned avatars, player name display, chip stack, and the brand new table chat will give players a refreshing new gaming experience.
iPoker is an online poker network owned by Playtech, currently ranked as the 10th largest online poker network in the world.