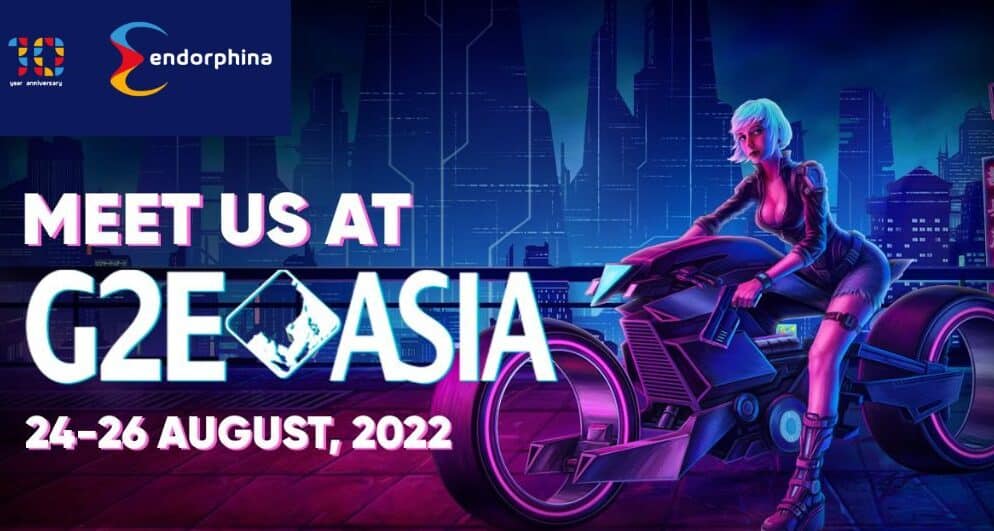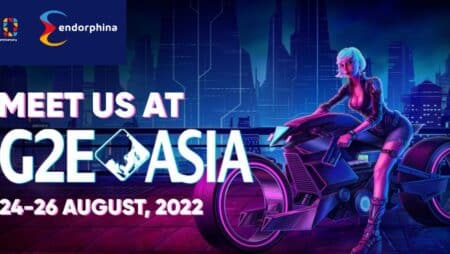 Endorphina is thrilled to be planning to attend G2E Asia shortly at Marina Bay Sands in Singapore from August 24-26, 2022!
The Global Gaming Expo Asia (G2E Asia) is a well-known occasion on the continent that brings together important gaming professionals worldwide. To network, find new ideas and solutions, and gain a more thorough understanding of the most recent international market dynamics, specialists in the Asian gaming entertainment business must attend this gathering.
Endorphina is excited to meet everyone at their interesting booth at B1113! The event will be known as "G2E Asia Special Edition: Singapore." Over 95% of Asian casinos visit G2E yearly in search of cutting-edge product lines, remedies, and emerging market dynamics.
G2E is recognized as a significant online gaming business center throughout the Asian continent. It offers a one-stop framework for industry experts to network, establish stronger relationships, source new and innovative products, and gain a deeper knowledge of the most recent global industry developments.
It is the must-attend platform for the Asian gaming-entertainment industry. It's not only the largest gaming event in Asia, attracting buyers and casino operators worldwide. It also allows gaming companies to present the newest gaming technology on the international casino stage.
The organizers of Global Gaming Expo Asia decided to change the venue where the event would be held in April 2022. Singapore will now serve as the event's host, not Macau. G2E Asia has previously had to be postponed due to China's 0 COVID regulation, which prohibits foreigners from entering the special administrative region. Las Vegas Sands previously declared a $1 billion reinvestment proposal for the facility in February.
Singapore was selected as the host city for the 2022 G2E Asia primarily because it has virtually eliminated all COVID-19-related restrictions. Outsiders only need to present a negative result no older than 48 hours to enter the nation.
The number of foreigners trying to enter Singapore increased due to the relaxed restrictions. Short-term travel to Singapore is now in great condition.
This venue's Conferences, Rewards, Conferences, and Events facilities offer roughly 1.3 million square feet of adaptable event space. The opening day of the live and virtual 2022 Global Gaming Expo (G2E) Asia conference and trade show will be devoted to thinking about the future of gaming in Asia. The growth of eSports and the application of AI on gaming floors are some of the other issues that will be covered during the 3-day conference.
From 2007 until 2019, Macau hosted the annual G2E Asia convention. The event's physical editions in 2020 and 2021 were decided to cancel.