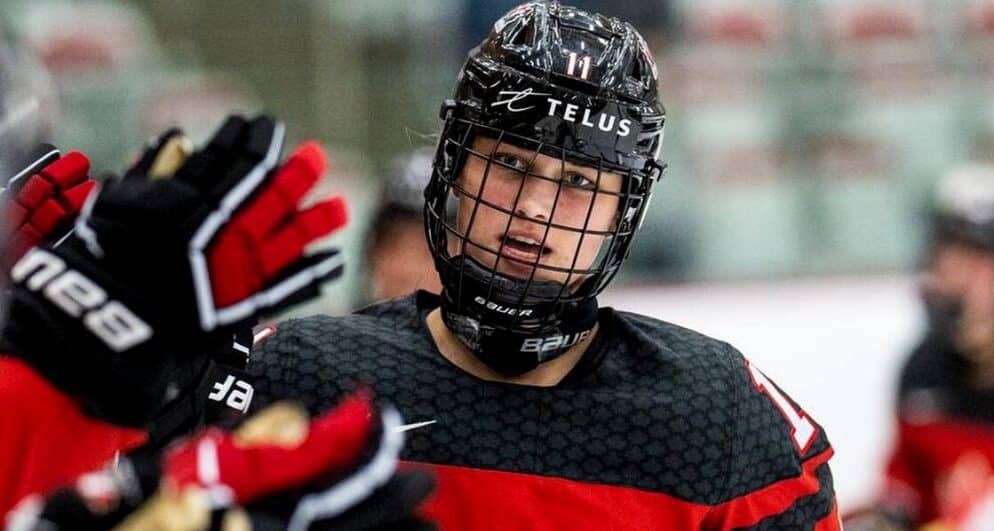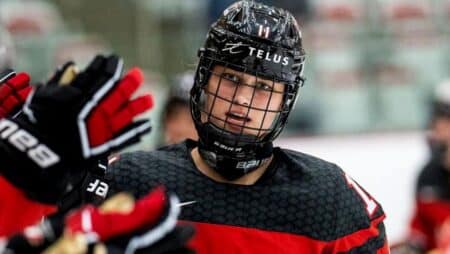 Action for the Under-18 Women's Hockey Championship begins in Sweden, with Canada beating Finland in their opening fixture. The final tally stood at 8-0, with two goals contributed by Caitlin Kraemer. One also cannot let go of the contribution made by Arianne Leblanc in saving 9 shots for Canada.
Other players who contributed to the scoreboard are Piper Grober, Abby Lunney, Gracie Graham, Keira Hurry, Eloise Caron, and Abby Stonehouse. Many players were representing Canada in the tournament for the first time. A beginning of this kind suggests that the team has a long way to go. On Monday, the team will face tournament host Sweden.
Kraemer talked to the media and said that the team was happy with the result of the match, adding that it was the first time some of them represented the side in the international tournament, and it was a great way to get their nerves out. Canada also recognizes that, despite the large margin of victory, there is still much work to be done to improve the gameplay. 
We are just getting started, claimed Kraemer to send chills to their opponents. The head coach of the Under-18 Canada Women's team, Courtney Birchard-Kessel, interacted with the media and praised the players' efforts. According to Canadian gaming news, Courtney stated that it is sometimes sufficient to simply encourage these girls to take a breath to motivate them.
Canada outshot Finland 37-3 in the opening two quarters, establishing the tone for the whole game. The score may have been even higher if not for Finland's Kerttu Kuja-Halkola, who blocked 40 shots.
Assuming Canada makes its way to the top and wins the gold medal, then it will be the second gold medal for the country in this category within seven months. The side is currently defending its title, meaning Canada won the previous edition of the international tournament. The final match was held on June 13, 2022, in Madison, a city in Wisconsin.
A close encounter favored the Canadian side, which was able to lead by a single margin after scoring 3 goals against 2 by the US. Expectations were different as the US had defeated Canada 7-0 in the preliminary round.
Seven players from that squad returned for the opening match against Finland in this edition of the tournament. These are Jocelyn Amos, Murphy, Alexia Aubin, Jordan Baxter, Piper Grober, Alex Law, and Emmalee Paris.
Murphy talked about her experience of returning to the team and called it a special moment. We can lead them in anything they need help with,  cited Murphy, speaking on how it feels to be in the younger girl's shoes.
Canada currently has 6 gold medals in the 14-year history of the tournament. The defending champions could win their seventh medal this year.