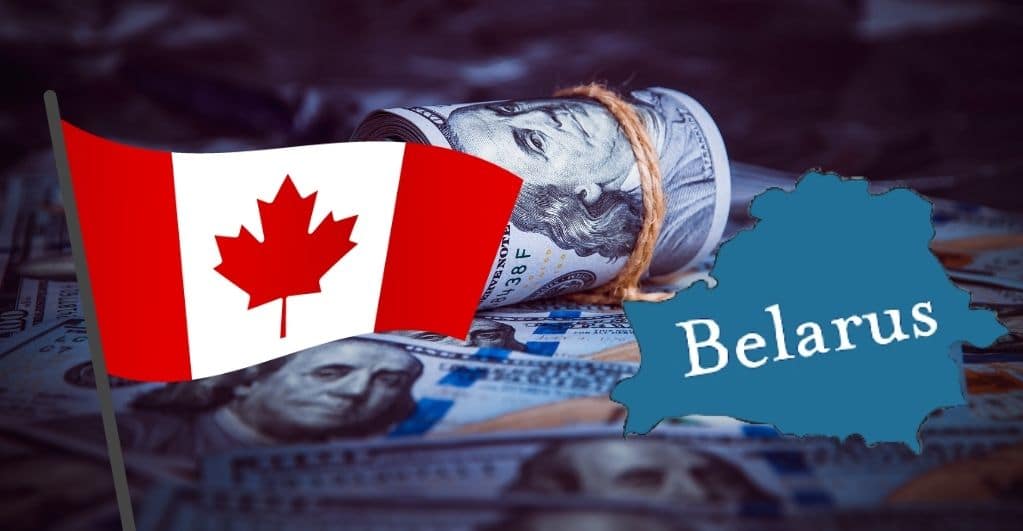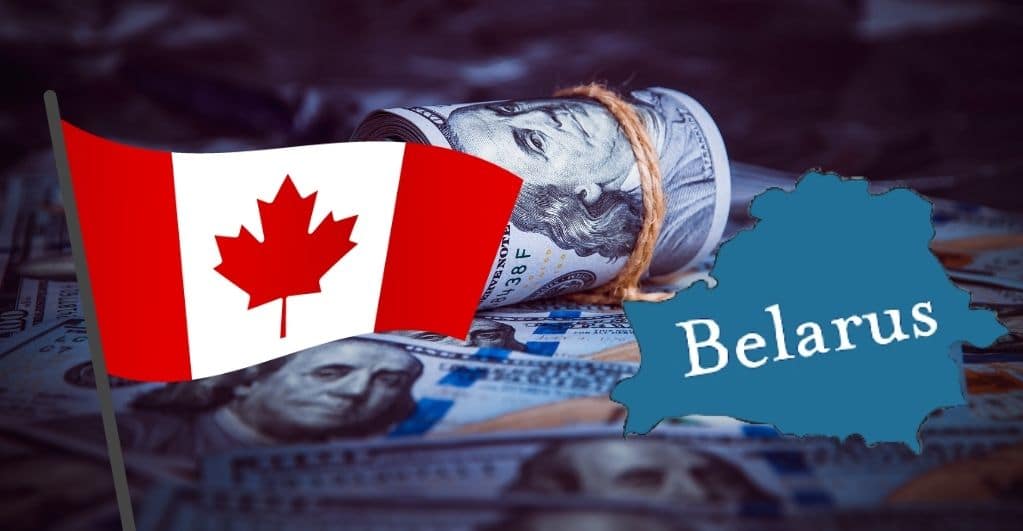 Canada‌ ‌will‌ ‌aid‌ ‌in‌ ‌providing‌ ‌a‌ ‌much-needed‌ ‌boost‌ ‌to‌ ‌Belarus's‌ democracy‌ by providing $2.25‌ ‌million‌ ‌funds.‌ ‌According‌ ‌to‌ ‌‌ ‌media‌ ‌reports,‌ ‌Marc‌ ‌Garneau,‌ ‌Minister‌ ‌of‌ ‌foreign‌ affairs‌ ‌made‌ ‌the‌ ‌public‌ ‌announcement‌ ‌on‌ ‌7th‌ ‌February‌ ‌2021, suggesting‌ ‌the‌ ‌move‌ ‌is‌ ‌as‌ ‌a‌ ‌gesture‌ ‌to‌ ‌extend‌ ‌help‌ ‌to‌ ‌its‌ ‌civil‌ ‌society‌ ‌organizations‌ ‌with‌ ‌a‌ ‌view‌ ‌to‌ ‌cementing‌ ‌a‌ ‌democratic‌ setup,‌ ‌in‌ ‌the‌ ‌country‌ ‌based‌ ‌in‌ ‌eastern‌ ‌Europe.‌ ‌
The‌ ‌news‌ ‌reports‌ ‌suggest‌ ‌that‌ ‌this‌ ‌new‌ ‌development‌ ‌will‌ ‌focus‌ ‌on‌ ‌socio-politico‌ ‌development‌ to‌ ‌move‌ ‌the‌ ‌democratic‌ ‌trajectory‌ ‌in‌ ‌favor‌ ‌of‌ ‌‌the country's citizens.‌ ‌It‌ ‌also‌ ‌states‌ ‌‌the‌ Minister‌ ‌intends‌ ‌to‌ ‌advance‌ ‌the‌ ‌press‌ ‌and‌ ‌news‌ ‌media‌ ‌to‌ ‌help‌ ‌cement‌ ‌the‌ ‌channel‌ ‌of‌ mainstream‌ ‌communication‌ ‌of‌ ‌the‌ ‌nation.‌ ‌This‌ ‌move‌ ‌further‌ ‌speeds‌ ‌up‌ ‌the‌ ‌momentum‌ ‌just‌ ‌as‌ ‌funds‌ ‌of‌ ‌$600,000‌ ‌were‌ ‌pledged‌ ‌to‌ ‌help‌ ‌the‌ ‌women‌ ‌and‌ ‌mainstream‌ ‌media‌ ‌of‌ ‌Belarus. ‌ ‌‌
The‌ ‌news‌ ‌media‌ ‌point‌ ‌at‌ ‌a‌ ‌well-timed‌ ‌move‌ ‌just‌ ‌as‌ ‌Sviatlana‌ ‌Tsikhanouskaya‌ ‌stood‌ ‌up‌ ‌against‌ ‌the‌ ‌vested‌ ‌forces‌ ‌of‌ ‌the‌ ‌country‌ ‌to‌ ‌safeguard‌ ‌the‌ ‌interests‌ ‌of‌ ‌the‌ ‌civilians‌ ‌through‌ ‌a movement‌ ‌called‌ ‌Day‌ ‌of‌ ‌Solidarity‌ ‌with‌ ‌Belarus‌ ‌as‌ ‌a‌ ‌part‌ ‌of‌ ‌the‌ ‌non-violent‌ ‌demonstrations,‌ that ‌ ‌ have ‌ ‌ taken ‌ ‌ the ‌ ‌ country ‌ ‌ by ‌ storm ‌ ‌ since ‌ past ‌ 24 ‌ odd ‌ ‌ weeks. ‌ ‌‌
The‌ ‌reports‌ ‌portray‌ ‌the strong‌ ‌support‌ ‌that‌ ‌Canada‌ ‌lends‌ ‌to‌ ‌Belarus‌ ‌to‌ ‌transform‌ ‌the‌ ‌political‌ ‌distrust‌ ‌of‌ ‌the‌ ‌country‌ ‌to‌ ‌a‌ ‌constructive‌ ‌democratic‌ ‌set‌ ‌up‌ ‌by‌ ‌standing‌ ‌by‌ ‌Belarus‌ ‌against‌ human‌ ‌rights‌ ‌crimes.‌ ‌According‌ ‌to‌ ‌a‌ ‌news‌ ‌report,‌ ‌the‌ ‌Minister‌ ‌of‌ ‌Affairs‌ ‌of‌ ‌Canada‌ ‌was‌ heard‌ ‌giving‌ ‌a‌ ‌strongly‌ ‌worded‌ ‌indication‌ ‌that‌ ‌it‌ ‌will‌ ‌continue‌ ‌to‌ ‌participate‌ ‌as‌ ‌an‌ ‌ally‌ ‌of‌ Belarus‌ ‌against‌ ‌those‌ ‌who‌ ‌deliberately‌ ‌promote‌ ‌civil‌ ‌rights‌ ‌violations.‌ ‌He‌ ‌also‌ ‌suggested‌ ‌that‌ communication‌ ‌can‌ ‌help‌ ‌transform‌ ‌the‌ ‌fabric‌ ‌of‌ ‌Belarus's‌ ‌political‌ ‌state‌ ‌which‌ ‌will‌ ‌help‌ ‌shape‌ the‌ future ‌ ‌ of ‌ ‌ the ‌ ‌ country. ‌ ‌‌
For‌ ‌those‌ ‌uninitiated,‌ ‌this‌ ‌development‌ ‌is‌ ‌based‌ ‌on‌ ‌the‌ ‌political‌ ‌unrest‌ ‌and‌ ‌biased‌ ‌media‌ reporting‌ ‌towards‌ ‌elections‌ ‌held‌ ‌in‌ ‌Belarus.‌ ‌And‌ ‌hence,‌ ‌Canada‌, ‌in‌ ‌association‌ ‌with‌ ‌its‌ ‌16‌ ‌other‌ ‌members‌ ‌representing‌ ‌other‌ ‌countries‌, ‌has‌ voiced‌ ‌up‌ ‌through‌ ‌Moscow‌ ‌Mechanism‌ ‌to‌ ‌get‌ ‌ to‌ ‌the‌ ‌bottom‌ ‌of‌ ‌the‌ ‌situation‌ ‌and‌ ‌help‌ ‌restore‌ ‌peace‌ ‌in‌ ‌Belarus.‌ ‌It ‌ ‌especially ‌ ‌ seeks ‌ ‌ to ‌ ‌ ‌pull‌ ‌the‌ ‌curtain‌ ‌off‌ ‌Alexander‌ ‌Lukashenko's‌ ‌party. ‌ ‌
‌