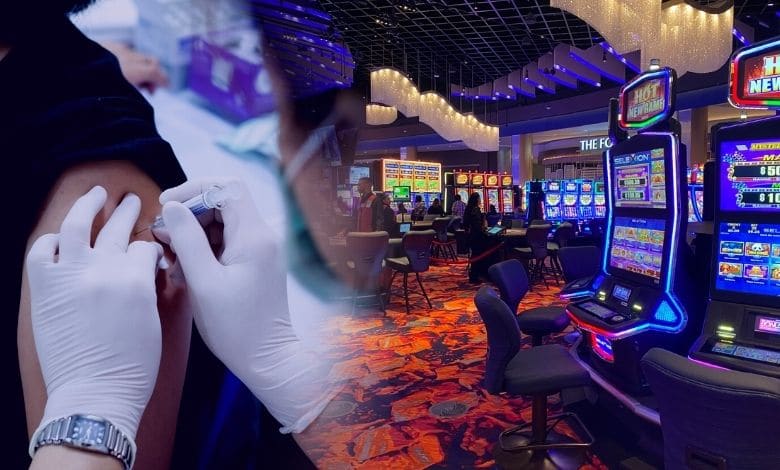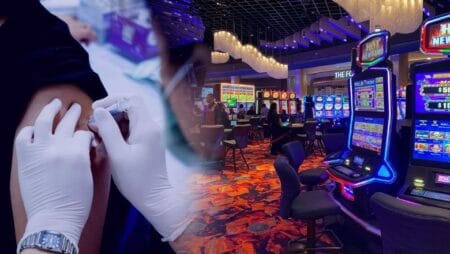 British Columbia officials have issued an obligatory order for COVID-19 vaccination for anybody planning to visit casinos. Officials issued the order on Monday, citing a significant increase in caseloads in British Columbia during the previous seven weeks. The seven-day rolling average was 36.1 instances per day as of July 4. The province recorded 641 new cases on Tuesday.
The significant increase in cases has occurred despite the fact that COVID-19 Tracker Canada data show that over 76.1 percent of eligible residents aged 12 and above, or 3.5 million of British Columbia's population, are fully vaccinated.
Individuals who wish to visit a casino will be instructed on how to upload their records or proofs of vaccination to an internet portal in less than three weeks. They can then save that record on their phones and display it upon entrance.
Adherence to the mandate by the deadline on September 13 will enable eligible persons who have gotten one dosage to mingle with other vaccinated people. By October 24, all eligible citizens must be completely vaccinated, which is defined as having received the second dose not earlier than seven days.
The vaccination requirement will be in effect until January 31, however, officials have stated that it might be extended.
The mandate would affect 19 casinos and 18 bingo halls or community gaming centers in terms of gambling. The order will have an impact on nine Great Canadian Gaming Corporation locations and 14 Gateway Casinos sites.
We are currently working on how best to operationalize the introduction of proof of vaccination from our guests at our BC properties, beginning on September 13," Chuck Keeling, Great Canadian Gaming's executive vice president for stakeholder relations and responsible gaming, told Casino.org.
The BC casinos shuttered in March 2020, at the start of the COVID-19 epidemic, and stayed closed until the end of June this year, resulting in a 16-month shutdown that harmed thousands of jobs.
British Columbia is not the first province to advocate for a vaccination mandate. New York City Mayor Bill de Blasio issued a similar directive on the city's companies last week. In terms of gambling, New York has only one casino – Resorts World New York City at Aqueduct Racetrack in Queens.
Earlier this month, New Orleans Mayor LaToya Cantrell mandated that anybody entering indoor venues, including Harrah's New Orleans, provide proof of vaccination or a recent negative test. While the injunction went into effect last week, enforcement did not begin until this week.
The impending vaccination mandate isn't the only measure BC health authorities have taken to halt the virus's spread. They announced on Tuesday that an obligatory mask mandate would go into force on Wednesday.
While the mask order did not expressly include casinos, as the vaccine order did, the venues are basically covered since the province said that persons 12 and older must wear masks in any indoor location, regardless of vaccination status.
According to the latest casino news updates, several casinos in the province, including River Rock Casino Resort, Grand Villa Casino, and Cascades Casino Kamloops, had already announced that masks were necessary for entrance.