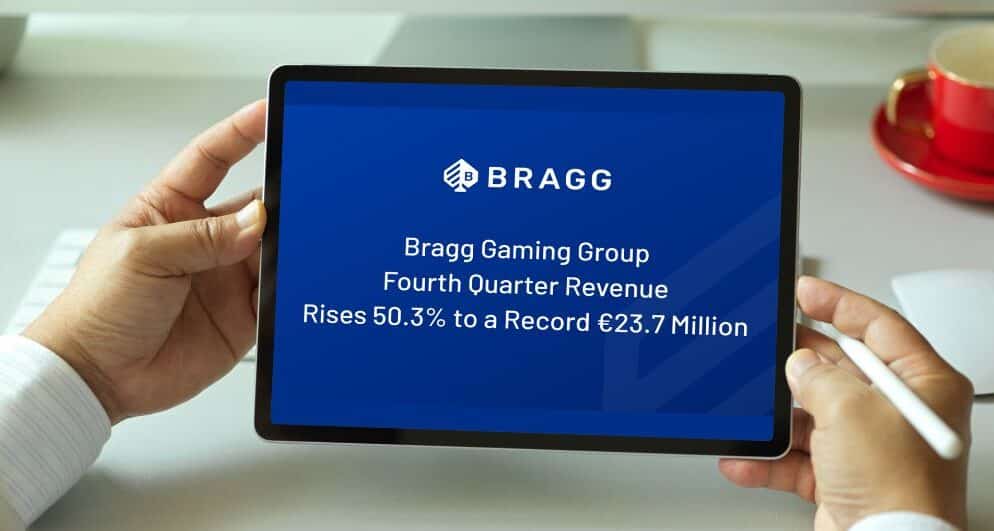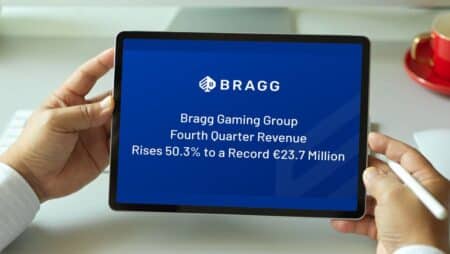 Bragg Gaming has lived through 2022 better than it did in the last year. Figures published, or rather reported, by the company paint a brighter picture that investors are likely to see more than once. To start with, the revenue in the fourth quarter of 2022 jumped by 50.3% to reach $25.5 million. The amount for Q4-2021 was $17.0 million.
Gross profit has taken an upward jump as well, with the graph stopping at the mark of $14.0 million to record a rise of 61.6%. The gross profit margin has, therefore, touched 54.9% when compared to the figure for the same quarter of the previous year. For reference, the gross profit earlier was $8.6 million.
The growth is attributable to a minor shift in the number of PAM customers, proprietary content, and managed services.
It has also led to an improvement in the Adjusted EBITDA. Bragg Gaming has registered a $3.9 million Adjusted EBITDA in comparison to $1.7 million for the fourth quarter of 2021. The margin comes to a representation of 15.4% against 10.1% for the fourth quarter of 2021.
The net loss has remained relatively stable, decreasing from $2.2 million in 2021 to $1 million in the current quarter. The rise in employee expenditures more than offset the increased gross profit. In addition, it includes amortization and depreciation, IT and hosting costs, and transactional and special charges.
Customers reportedly wagered a higher amount in the concluding quarter of 2022. Making this evident is the figure of $5.5 billion against $3.3 billion for Q4-2021.
Bragg Gaming has also disclosed its financial projections for the year 2022, with a 45.3% growth in revenue. According to the latest gaming news, the value has increased from $62.7 million the previous year to $91.1 million. Compared to $30.4 million, the gross profit has increased by 59.2% to $48.5 million. The margin has been estimated to be approximately 53.2%.
Wagering revenue went up to $19.0 billion from $15.4 billion in 2021. The net loss continued to stay on the lower side, showing an improvement to a value of $3.8 million over $8.1 million.
Adjusted EBITDA has increased by 64% to round up to $13.0 million. The margin is 14.2% when the previous year's mark of $8.0 million is taken into account. Cash flow increased as well, reaching a high of $6.2 million in comparison to the previous year's $0.1 million.
Business highlights for Bragg Gaming have generally been connected to the expansion of its content into a new region in collaboration with operators. For instance, Bragg Gaming started online in Michigan with BetMGM and debuted in Belgium with Napoleon Sports & Casino. Moreover, Bragg Gaming has launched new content titles in established markets, like as New Jersey, in partnership with Caesars Sportsbook & Casino and others.