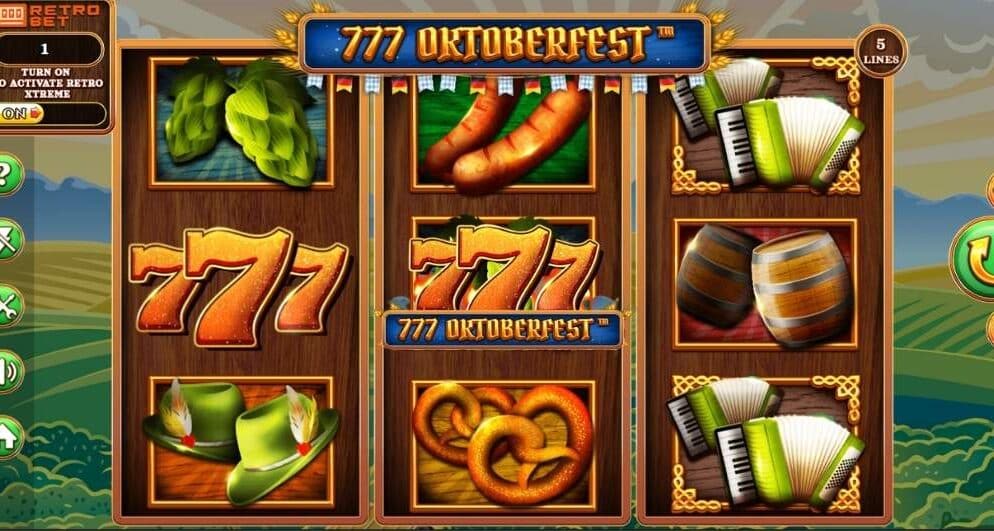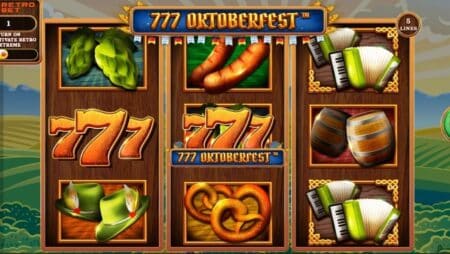 Bavarian slots are here to entertain players throughout Oktoberfest despite no one being in the host country – Germany. Slots in the lineup have different themes and feature a common factor of rewarding the players on BitStarz, one of the best Bitcoin Casinos, as much as possible. There would be winners who will return for more in the grand celebration, which is a surety.
777 Oktoberfest is a 3-reel slot where players can take their winnings up to 37,500 Euros. Virtually, it takes everyone to where the festival is at its peak. Symbols like bratwurst, beer, and polka music act as perfect teleportation tools for the Retro Xtreme Machine.
The usual multiplier touches 300x the stake. It can go to 3,000x the bet once Retro Bet is enabled to its largest capacity. Players must carry their luck as an empty hand is still possible on BitStarz. The BitStarz offer great bonuses and promotion deals to the the players. Check out our BitStarz casino review to know more about it.
Beer O'Clock lacks special features. Normal features are in abundance, but nothing so intriguing that one would want to leave everything aside for the slot game. A win is still on the board where players can go as high as 48,000 Euros. Spin sausages and beer to know where the game goes.
Beer O'Clock is still the best for anyone looking to have a great time with a large group. Take the celebration up a notch with another game for better hours.
Beer Bonanza is a new slot that has entered the machines to spread the actual vibes of Oktoberfest. The maximum win of 180,000 Euros should generally be enough, but it adds two cherries to the top of the cake with Free Spins and Refilling Reels. Fruit-themed slot games are what one would want to have to celebrate lavishly.
A fruit dream could cross one's mind during playtime, which is normal. Graphics are still appealing, and the overall interface is user-friendly.
Octobeer Fortunes doubles the bundle of joy that Beer Bonanza gives. Octobeer Fortunes is a slot that offers a win of up to 360,000 Euros. Graphics are nice enough that players would not mind staring at the dashboard for a while, and the wallet could go home with a lot filled in its stomach.
Instant prizes and cash rewards are almost everyday occurrences in this Pragmatic Play slot. Oktoberfest stays in the mind even after the festival has concluded. Octobeer Fortunes surely takes the top spot this festive season.
Coinfest gets saved for the last for a bunch of features that it brings to the table to entertain the audience. Coinfest ensures that there is a lot to make players happy regardless of the festival or season. Jackpots and Coin Respins are some of the best features supported by Expanding Wheels and Free Spins. A maximum win of 389,900 Euros makes it all worth it.