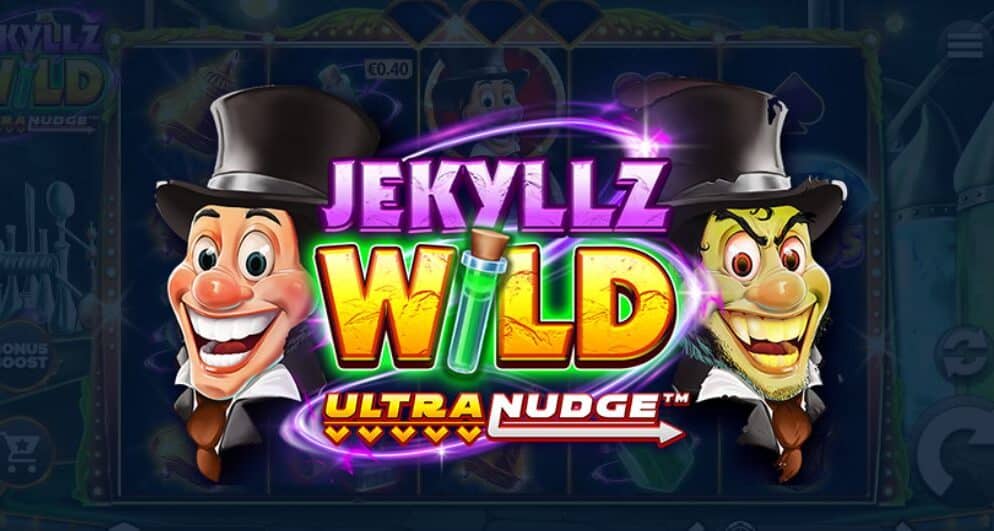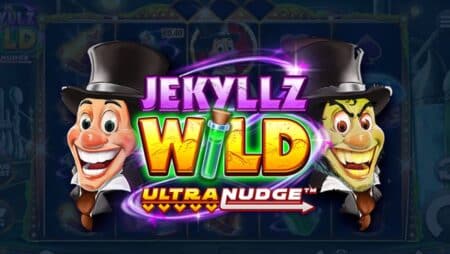 Jekyllz Wild Ultranudge is a high-volatility slot title that rarely rewards its players, but it is worth showing off when it does. There lies a chance to win up to 22,0440 Euros with different features coming to the rescue at the time of the need.
Ultranudge forms the basic ground. It is triggered with almost every action. One way to get the mechanism working is by landing Jekyllz Wild Symbol or Hyde Wild Symbol. Ultranudge then appears in the bonus and the main game.
As the wild symbols go for a respin till the time there is a wild symbol on the board, players get the opportunity to catch some monetary rewards. It finally stops when the wild symbol bids a final farewell.
Hyde appears randomly as the other side of Dr. Jekyll. Hyde is the only character able to fetch cash and add that to the potion prizes earned by players. His appearance further gets the Ultranudge mechanics to work in the 5-reel slot.
Free Spins make a game what it is. The only question remains, how many free spins can a player put in their pockets?
According to the latest gaming news, Jekyllz Wild Ultranudge brings 12 free spins with an option to gamble them for 12 free spins with a 10x starting multiplier. Initial free spins come with a 1x multiplier and suffice the need, provided there is a desire to go for something big. Free spins gambling can be bypassed by accessing the Buy Bonus through the cart symbol. Put aside some finances and get the free spins working in the game.
Multipliers do not reset when earned initially. Considering the high volatility factor of Jekyllz Wild Ultranudge, going for the Buy Bonus feature may prove more feasible. Gambling the first 12 free spins comes with the unexpected outcome of losing all of them without winning any additional free spins.
Bitstarz has always impressed its community by adding highly immersive slot titles to its portfolio. Yggdrasil continues to ride the wave of success with its latest release. The volatility factor comes and goes without bothering anyone as a lot is happening in the game, with players busy landing only the winning combination.
As an online casino operator, Bitstarz ensures that players are not restricted from participating in any online casino game. Bitstarz, therefore, has integrated cryptocurrency into casino games as one of the payment options on the platform. Bitcoin is one of the digital currencies accepted by Bitstarz. Check out a complete Bitstarz casino review to know everything about banking options and its payout speed!
Offerings include table games, slots, jackpots, Bitstarz Originals, and classic slots, to mention a few. Wolf Gold, Wild Spin, and Dragon's Element are some of the top games to feature on Bitstarz. The platform assists new players in getting their hands on cryptocurrencies to get started with their favorite content.