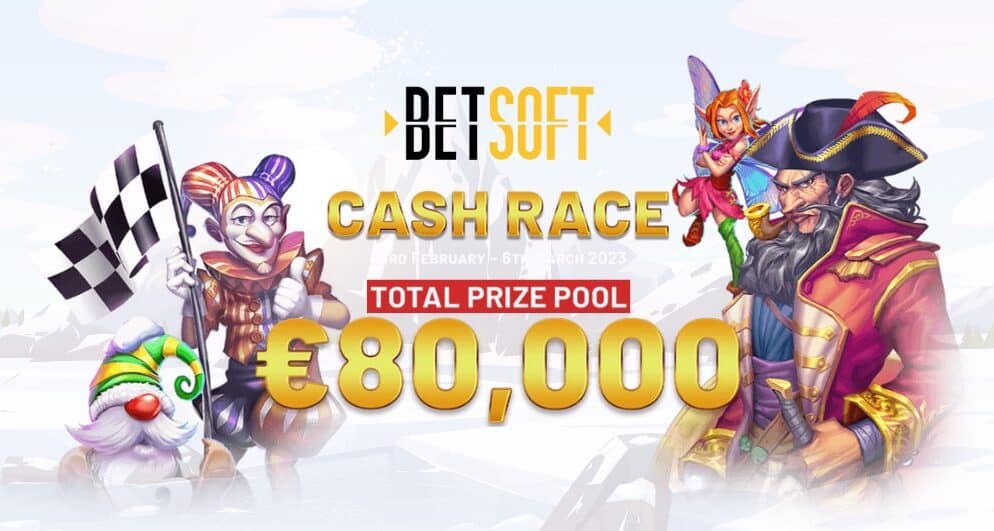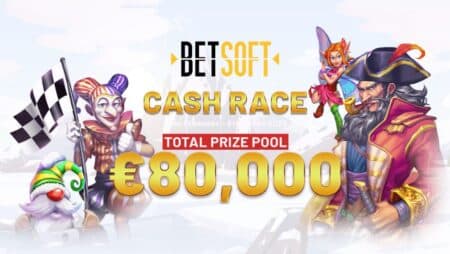 A total of 80,000 Euros are up for grabs provided players head over to Betsoft Gaming for its recently announced Cash Race network promotion. It begins on February 23, 2023, at 10 am CET and ends on March 06, 2023. A lot of time agreed, but it is always a great time to get on board and settle a score with a single spin.
It is true that a single spin has the capability to give out 80k euros in the Prize. Making the Cash Race network promotion interesting is a perfect blend of Take the Prize and Tournament, with both of them rolling out rewards of 30k euros and 50k euros, respectively.
Take the Prize spins over 1,100 prizes for daily cash prizes while Tournament restricts to 200 prizes but for a higher amount of 50k euros. Leaderboard is updated in real-time, allowing players to see where they stand after every chance. Rankings, needless to say, are updated in real-time too.
The prize-winning spin can happen at any time with no indication whatsoever. Its goal appears to be retaining players for a long time; however, it succeeds because the network promo is indeed interesting. More than 45 iGaming titles qualify for the promotion, and the Prize is even bigger than what it was in the previous year's edition.
Available Titles include award-winning games like Hearts Desire, Rags to Witches, and Wilds of Fortune.
Benefits are available for players and operators alike. For instance, players can choose to engage with titles based on their theme and volatility along with features. Operators, on the other hand, will see an increase in the number of signups and higher retention. Existing players are likely to come back for the network promotion.
Its previous version in 2022 was a hit, delivering over 50% in retention, engagement, and wagers placed. This year's version has more games and a larger prize pool, making it easier for everyone to simply go for it no matter what. An estimated increase is yet to be shared, but one can expect the figures to come as the promotion moves forward and nears the end.
According to the top gaming news, Renata Banyar, the Chief Marketing Officer of Betsoft Gaming, has cited that it was the success of previous versions of network promotion that inspired them to return to the model with an increased pool and more games. The cash race actually appears to be larger than before, with clients expecting fruitful results out of it. Renata has assured that the Cash Race will bring thrills to players who will also be able to enjoy the entertaining and seamless gaming experience.
Betsoft Gaming's Cash Race network promo is unavailable in Italy, Denmark, and Sweden. Only players of at least 18 years of age can enter the promotion for the total prize pool of 80,000 euros. Also, there is a chance to pocket 10,000 euros on a single spin.