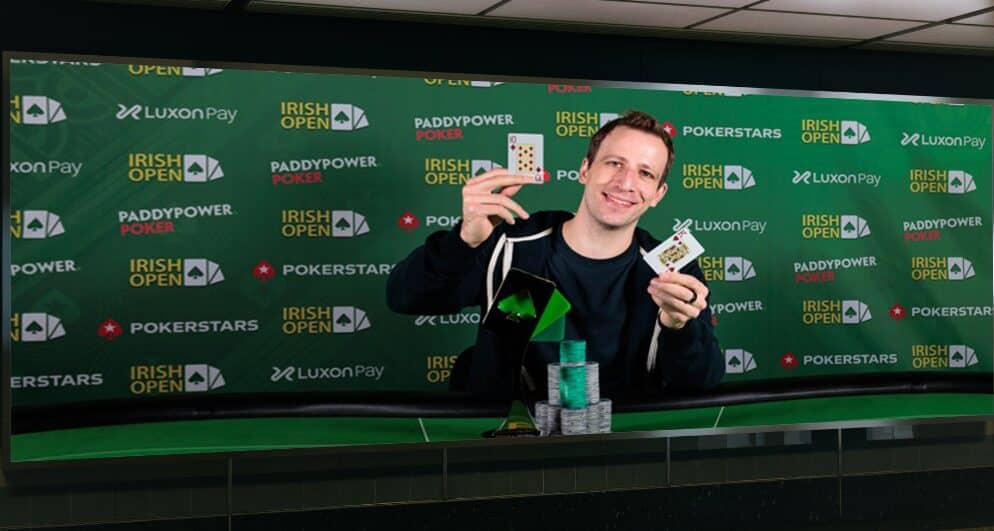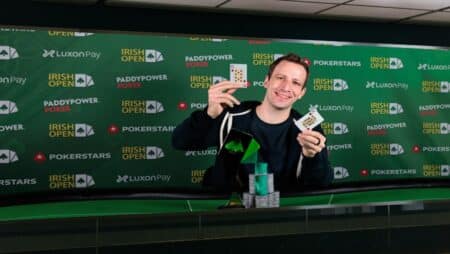 The curtains finally came down on the Luxon Pay 5,000 Euro High Roller, played out at the Royal Society Dublin. This was, in fact, a segment of the 2023 Irish Open, duly sponsored by PokerStars and PaddyPower. In all, there happened to be 84 registered participants, all of them competing against each other for the 389,025-euro prize pool. In the end of it all, it was Benny Glaser who happened to take home the winning amount of 106,980 euros.
Glaser started his journey with a moderate stack, and sometimes he felt he should be quitting. There was also a time when he climbed below ten big blinds, and then suddenly, he found himself in more favoured conditions. Glaser happened to have taken on Roberto Romanello with just a single hand. This was the time when Roberto surrendered and walked away from the poker table with a winning amount, to the tune of 76,055 euros, and was duly awarded the runner-up title.
Coming up right behind him and in the third position was Waheed Ashraf, who carried on with his game despite all of the odds pitched against him. In the end, he was compelled to seek a way out, but he left the venue with a winning amount of 49,795 euros. In the fourth position and very close behind Waheed, there was Michael Wilklow. Arto Mansner took the fifth position.
There was a time when Glaser was going on a downward journey as he lost an enormous amount to Mansner. Where he was concerned, at that very point in time, it looked to him like he should actually throw in the towel and simply walk away. However, this is exactly when his tenacity came into play, and he held on for dear life, ending the entire game by claiming the winner's title and a winning amount of 106,980 euros.