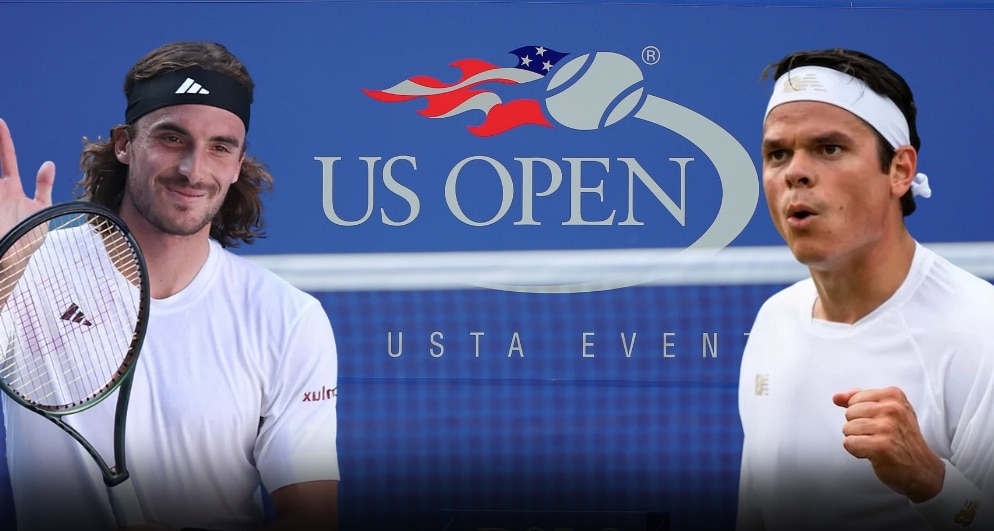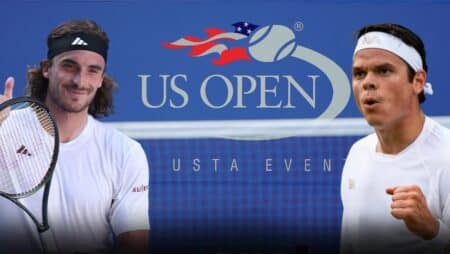 Raonic's return to professional tennis has been largely successful, but it will be a challenge for him to beat the 7 ranked player in a Grand Slam tournament. Although it is a difficult task, there is hope that Raonic's experience will make this match exciting and competitive. For the August 28th encounter between Tsitsipas and Raonic, an interesting option is to bet on Raonic, covering a 3.5-game spread with attractive odds of +102. It is recommended to review the detailed analysis available for this matchup in order to identify a potentially lucrative wager.
Opponents of the concept of 'momentum' in tennis may name Tsitsipas as a primary example. To begin his hardcourt training for the US Open, he made an impressive start by winning at the Los Cabos Open earlier this month. However, afterward, his luck has been decreasing steadily – he was ousted early on from the National Bank Open and again lost in round two at the Western and Southern Open. This downward trend has been consistent not only recently but throughout his career. Even though he reached the final in the Australian Open, Tsitsipas has had difficulty advancing beyond the quarterfinals in all Grand Slam tournaments.
It has become so common for Tsitsipas to be successful at the Flushing Meadows that he would not surprise anyone if he either went out early or had an outstanding run.
Milos Raonic's successful return to professional tennis after two years of dealing with injuries shows his strength and skill. He has had 4 triumphs and 3 defeats since he came back, including a 2-1 record on hardcourt surfaces. His most noteworthy victory was over Frances Tiafoe, who is in the top 10 rankings. Even still, Raonic's primary weapon–his powerful serve–remains a challenging obstacle to other players.
At the National Bank Open, Milos Raonic put on a remarkable display of tennis with 61 aces and only 16 double faults in three matches. Of these, 37 to 8 was his best ratio against Tiafoe. It's been since August 10 that he last played, which means he will be well-rested for the upcoming match with Tsitsipas. It is expected that this hard-hitting serve might turn out to be too much for the Greek player and thus make it a close encounter between them. An interesting thing to note here is that Tsitsipas hasn't covered the spread for thrice consecutive games now.
From online gaming news, Milos Raonic's debut at the US Open is set to be an intense battle against Stefanos Tsitsipas. Despite Raonic's accomplishments since his return to tennis, taking down a top-seeded player like Tsitsipas in such a large tournament could prove difficult. However, with Raonic's expertise and powerful serve up his sleeve, this match should prove to be very competitive. On the other hand, there are doubts surrounding Tsitsipas' consistency and momentum, which makes it hard to predict a result. As these two players prepare for their showdown on the court, fans of tennis can expect an exciting and close-fought game.