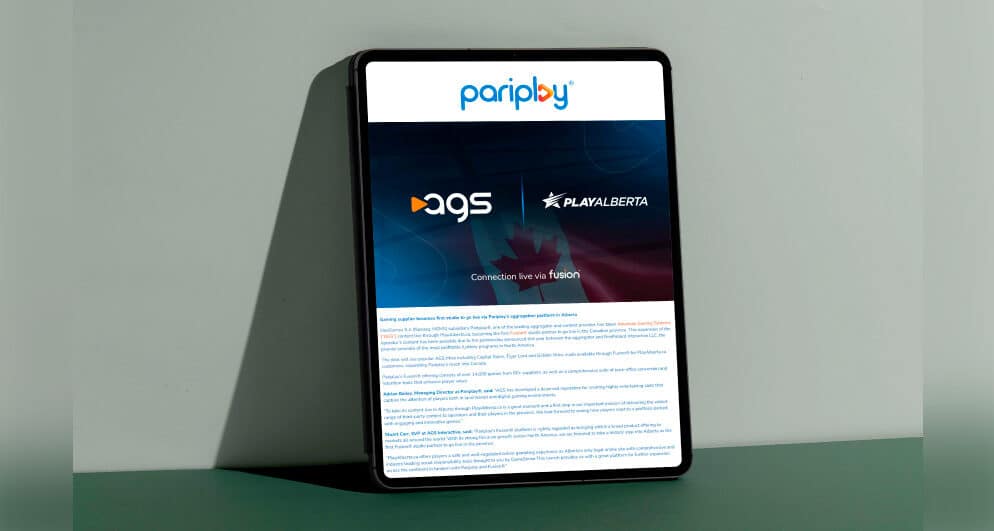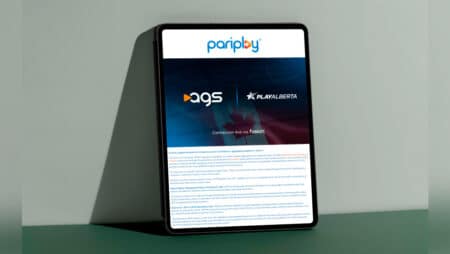 Pariplay has brought the content of AGS, short for American Gaming Systems, live in the Alberta region through a collaboration that features Fusion, the aggregator platform of Pariplay. The development was shared by Pariplay following its partnership announcement that was made earlier this year.
Courtesy of the collaboration, several titles of AGS will now be made available to customers in Alberta, a Canadian province. These include Tiger Lord, Capital Gains, and Golden Wins.
The development is beneficial for both parties concerned. For example, it allows Pariplay to forward its expansion goals in Alberta. At the same time, AGS ensures that its content is made accessible to a new region via a reputable and dependable source.
Fusion already stands strong with over 14,000 iGaming titles and 80+ suppliers. What makes it a worthy candidate for the partnership is its back-end system, which offers back-office conversion and retention tools for a better gameplay experience.
Pariplay is a subsidiary of NeoGames and one of the most prominent content aggregators and providers. AGS is the first studio partner of Fusion to launch operations in a Canadian province.
Pariplay's Managing Director, Adrian Bailey, praised AGS for gaining a reputation for designing online slots that are exciting enough to attract players' attention. Whether the game is played online or on land, AGS excels at ensuring that players get the best possible experience. Adrian deemed it a momentous occasion to launch the AGS content, noting that it is the initial step in the mission to provide the broadest selection of third-party content.
The future offerings of the partnership will now depend on how customers respond to the titles. Games are innovative and engaging enough to instill confidence in partners.
Stuart Carr, senior vice president of AGS Interactive, stated that the company is honored to be a part of this historic moment as Fusion goes live in Alberta. Stuart talked about Pariplay, saying that it has rightly earned the name for bringing a wide product offering to market from all over the world.
Pariplay and AGS are always seeking to improve their expansion strategies. The collaboration will fuel the machine, allowing both parties to accomplish their respective tasks.
Players can engage in online gaming at PlayAlberta.ca in accordance with all applicable safety and regulatory guidelines. It is the only legal online casino in Canada that does not prohibit gambling. Multiple industry-leading and extensive social responsibility features are installed on the platform. These were developed by GameSense.
Pariplay has offices in Israel, Malta, the United States, Bulgaria, and India, to name a few. It enables partners to implement the solution through simple integration. This provides its partners access to over a hundred innovative and entertaining iGaming titles.
The feedback gathered indicates that Pariplay and AGS still have a ways to go before further content is made available.