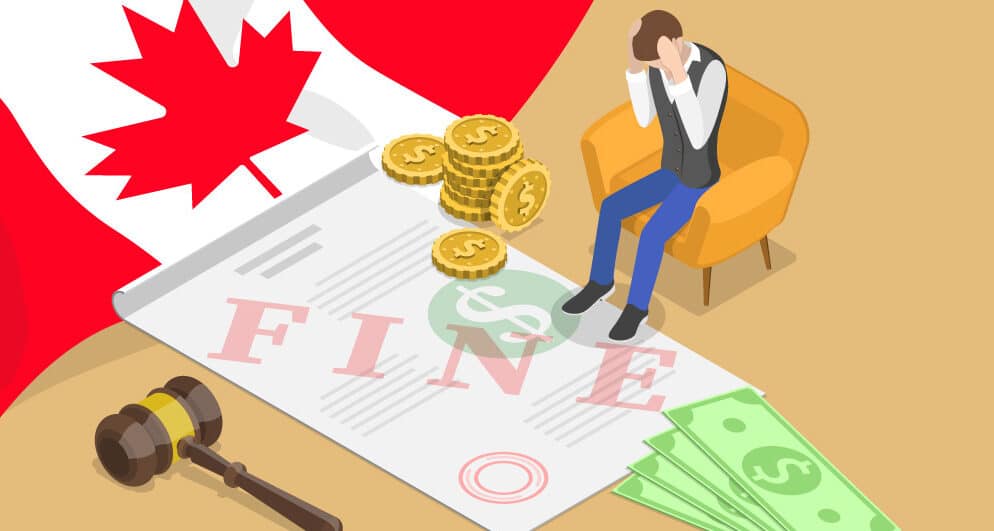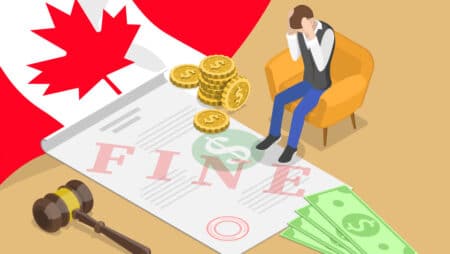 The Registrar of the Alcohol and Gaming Commission of Ontario has fined BetMGM and PointsBet for breaking its rules about advertisements. Both operators have been served Notices of Monetary Penalty, imposing a fine of $48,000 on BetMGM and $30,000 on PointsBet.
While BetMGM violated Standard 2.04 and Standard 2.05, PointsBet broke Standard 2.05.
BetMGM has been seen publishing tweets between April 04, 2022, and April 11, 2022, saying that players had higher chances of winning if they put in a larger amount. More tweets followed from the official account of BetMGM to promote a $250k launch party where a winner could get a $100k in casino bonus.
The two more advertisements that were seen on the official handle of BetMGM were:
A

Bellagio

advertisement where players could get a bonus of $10 on a bet of $25; and,

A

Jimi Hendrix Free Spin Friday

where players could get a hundred free spins after following its Twitter account.
PointsBet violated Standard 2.05 by placing public advertisements on GO trains between April 04, 2022, and April 21, 2022. The posters were found on multiple products, and these included an inducement for free play.
Ontario has more stringent rules compared to other countries, especially the United States of America. American operators are finding it difficult to make their way; however, they have committed to go along and learn with time.
Standard 2.04 states that advertisements or any other marketing material put out by the operators must be truthful and must not misrepresent products. It includes adding a tagline that says that the chances of winning are higher if the amount is larger.
Standard 2.05 restricts the medium where operators can place their advertisements. According to the standard, operators cannot advertise inducements, credits, or bonuses on public platforms. They must only be restricted to the operator's site or direct advertisement channels, provided the customer has opted to receive such advertisements.
The present regulations are less likely to affect the future of Sportsbook in Ontario as the Alcohol & Gaming Commission of Ontario is still progressive in its approach despite having more stringent regulations and the intention of holding high-quality standards, 
The AGCO deploys tools to help enforcement. These range from education, warnings, fines, and suspensions. The application of a tool depends on the level of violation the operator has committed and the number of times it has been committed.
Ontario is a new challenge for American operators. Tom Mungham, the Chief Executive Officer & Registrar of AGCO, stated that the priority was always to hold registered operators to high standards of responsible gambling, game integrity, and player protection.
Ontario is a newly opened market where operators learn to proceed with caution. As the time goes ahead, it is expected that operators' offerings would themselves advertise the site rather than operators reaching out to customers.