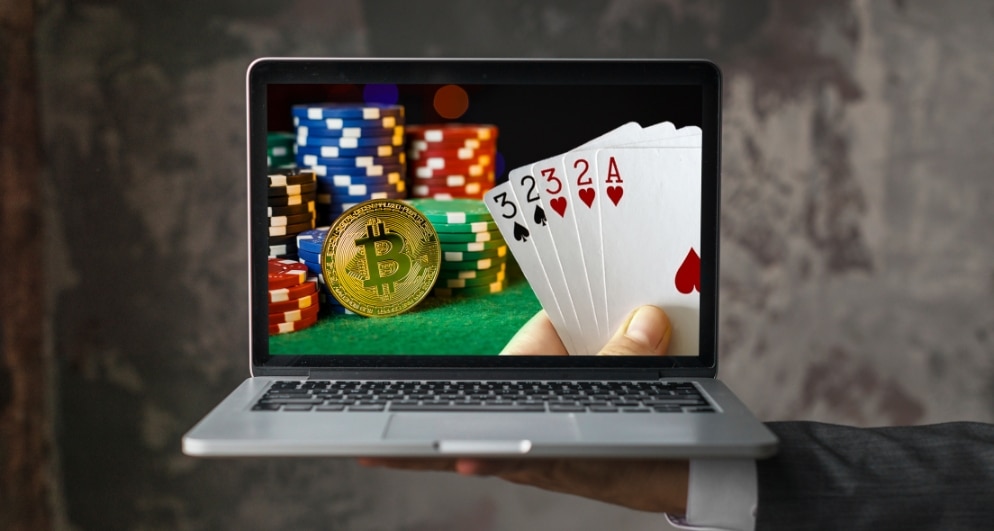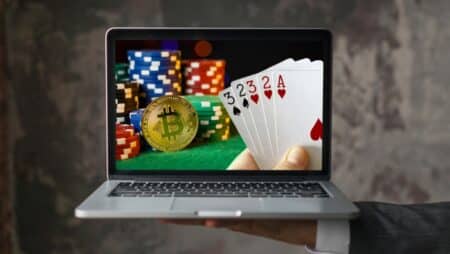 Bitcoin and online poker are a natural match. Why? Because Bitcoin provides unrivaled levels of secrecy, which is essential for any legitimate poker site. It's especially tempting to casual players who want to stay anonymous or evade regulations that restrict access to their favorite poker venues.
We are certain that most of you would have heard of Bitcoin and cryptocurrencies and how well the money is used in online payments. When real money is at stake, no shortcuts should be made. You should become acquainted with the complexities of how this digital currency is used for depositing and withdrawing dollars from poker sites.
Advantages and Disadvantages of Using Bitcoin on Poker Sites
The Positive: Blockchain Enables Absolute Transparency And Privacy
In most parts of the world, players will not need to jump through hoops to deposit with an online poker club. Transfer of money is easily possible through credit card or e-wallet directly to the responding site within a few seconds. Furthermore, the idea offers a few advantages that are worth investigating.
The first and most obvious distinction is that money transactions are significantly more private. When using Bitcoin, players may hide their gambling habits, which might be a serious concern for various reasons. However, given that a substantial chunk of the total player pool consists of people who make the occasional deposit here and there, this isn't a major issue. And, for Bitcoin poker to become a reality, a critical mass must be reached, which leads us to the second argument. When we talk about Bitcoin poker, we don't just mean sites that accept it as a payment method. Things began that way, but they've gone a long way since then. There are now full-fledged Bitcoin poker sites that fully utilize the underlying technology, specifically the blockchain.
The blockchain discussion is very technical and difficult to understand. In a nutshell, adopting this technology addresses one of the most prevalent concerns that players have about playing online poker. Regardless of how many permits and permission stamps a room has, gamers are never completely satisfied that everything is in order. There is always the risk that games are rigged somehow, whether to favor certain players or people from specific places or just to generate the most action so that the room may charge the highest rake.
Every poker hand dealt is recorded on the blockchain, and a comprehensive record of everything that happened is kept. Transparency is offered to all players. They no longer have to wonder if that horrible, horrific beat was just poor luck or if something else, far eviler, was at work. The Bitcoin poker concept is amazing, but it still has to be presented to the average player. Someone unfamiliar with the technology sees only the operator's assurances that it is perfectly safe.
The Bad: Safety & Fairness Are Not Guaranteed
At the same time, the Bitcoin poker concept has numerous serious downsides. The first and most evident advantage is one of convenience. At this point, people are accustomed to making standard online payments. Almost everyone has a credit or debit card to make a deposit. Setting up an e-wallet is very straightforward and quick. Bitcoin, on the other hand, is in its early stages. Yes, it's much easier to acquire Bitcoin now than five years ago, but it's still a process. Consumers generally take some time to trust electronic payments because Bitcoin is on another level.
There are no safeguards or warranties in place. There are no banks involved, which is excellent if you are a free spirit, but most individuals want financial security when dealing with money. Even if it weren't an issue, the price of Bitcoin fluctuates dramatically all the time. Keeping money in Bitcoin is a risk in and of itself, and it may not be for everyone. Players are not willing to lose 20% of their bankroll within a single day due to a drop in the value of Bitcoin for any reason. One can also acquire that 20%, but this still introduces a level of uncertainty. Bitcoin poker is yet to acquire momentum in terms of ease.
Greater levels of anonymity have benefits, but they also have downsides. Most importantly, because participants may disguise their identities, there are various chances for cheating on the cards. While the games are not rigged and are thus provably fair, there are extra possibilities to collude and play as a team. It's also more difficult to maintain track of the bots, so you're dealing with a whole new set of challenges. Furthermore, there is no mechanism to make a complaint if you have an issue. These are some of the major concerns that may prevent Bitcoin poker from becoming a reality in the future.
Conclusion
Bitcoin-based internet poker is also increasing, as it has made its way into a limited number of online poker venues. Thus if you have a poker balance stored in Bitcoin that you desire in cold, hard local money after paying out at the poker room. Most of it, if not all, Bitcoin poker rooms will provide bonuses and incentives to their players the same way that any other online poker room would. Lastly, we would advise you to have a complete survey of the market before you decide on hooking into a particular one.