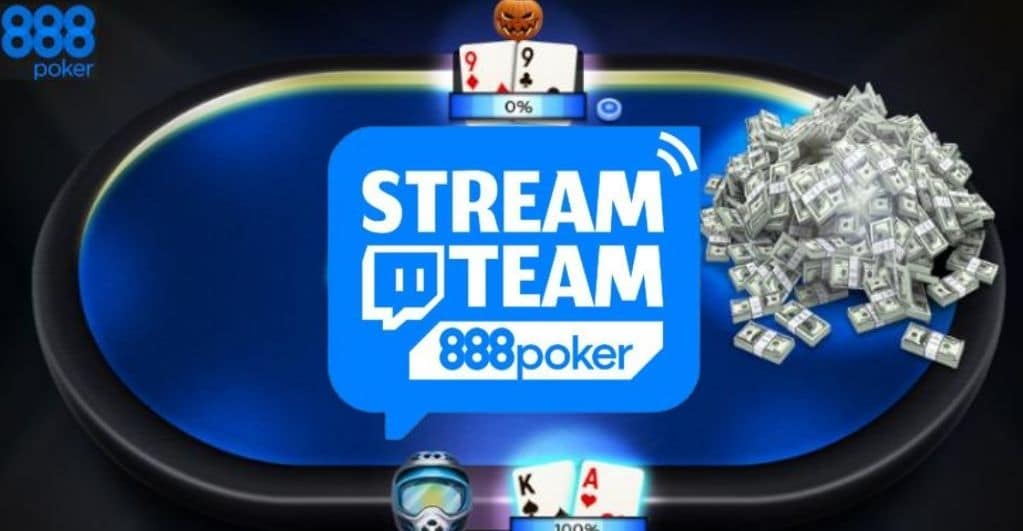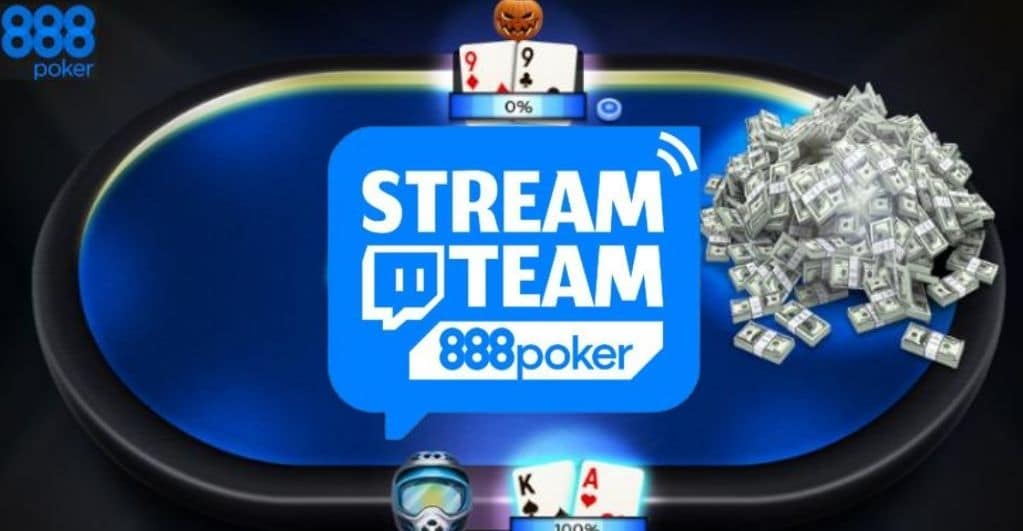 Twitch, the biggest streaming platform on the web, is quickly becoming a hub for poker operators. Several big names have already built an audience on the platform, and 888poker joins the list. In addition, the operator recently formed a five-person streaming team to perform on Twitch.
888poker took some time to join the platform, but Twitch is still inundated with prospects for the operator. The new streaming team for 888poker comprises players from Portugal, the UK, and Canada. The operator joined the platform back in April with Nick Wealtall and David Tuchman starting the 888pokerTV channel.
Built by Emmett Shear and Justin Kam, Twitch started back in 2007 by the name of Justin.tv. It was renamed to its current name, Twitch, in 2014, after it became a dedicated streaming platform for gaming content.
Names like Jaime Staples and Jason Somerville leveraged the platform to promote poker and build an audience. After that, Twitch's poker category skyrocketed, and operators started to flood the platform.
888poker's Five-Man Team
The operator announced its entire team at the start of July. But Wealthall and Tuchman hinted at the new team when the XL Spring Series was going on.
The first member of the team the community learned about was Josh Manley from the UK. However, the channel did not talk any further about the development. Josh started streaming with the Spring Series and is still acting as a regular steamer.
Now, the player is joined by names like David Gibson and Nick Eastwood from the UK, Adam Tocholke from Canada, and Ricardo Mateus from Portugal.
888poker is Late in the Game
While 888poker is heavily trying to leverage Twitch's poker audience, the operator is already late to the competition. GGPoker's GGTeam has been streaming on the platform for a while. The team packs players like Lukas Robinson, Pamela Balzano, and Kevin Martin.
Similarly, Unibet also joined the platform in 2020. Led by Ian Simpson, the team added Emily Glancy and ValueHeavy as well. PokerStars also features Fintan Hand, Ben Spragg, and Lex Veldhuis as its streaming representatives on Twitch.
Even if 888poker was late to the party, the streaming platform still proffers immense growth prospects. With several esteemed names backing the operator, 888poker will quickly rise in popularity on Twitch.